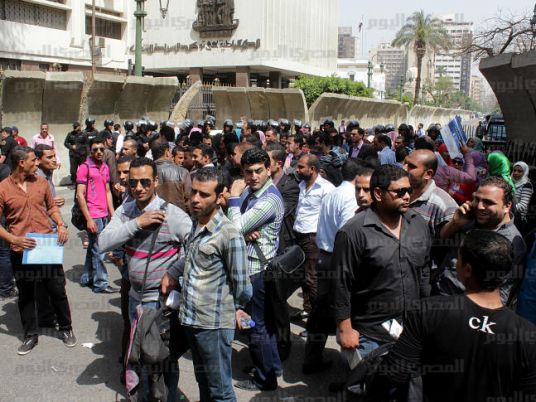 Master's degree holders began new protests on Sunday, again pressing the government to offer them jobs equal to their previously-appointed peers.
The 2015 alumni took to the stairs of the Journalists' Syndicate and announced an open-ended sit-in until their appointment is decreed.
"Sit-in, we have rights and the government is challenging us," chanted the protesters who have had similar demonstrations outside the Cabinet's building over the past few months.
"Besides appointments at (the government's) administrative agencies, another target needs to be achieved, that is to preserve the dignity of holders of scientific degrees and to eliminate nepotism," said Mahmoud Abu Zeid, a representative for the protesters. He added that two colleagues were hospitalized after going on a hunger strike.
Edited translation from Al-Masry Al-Youm