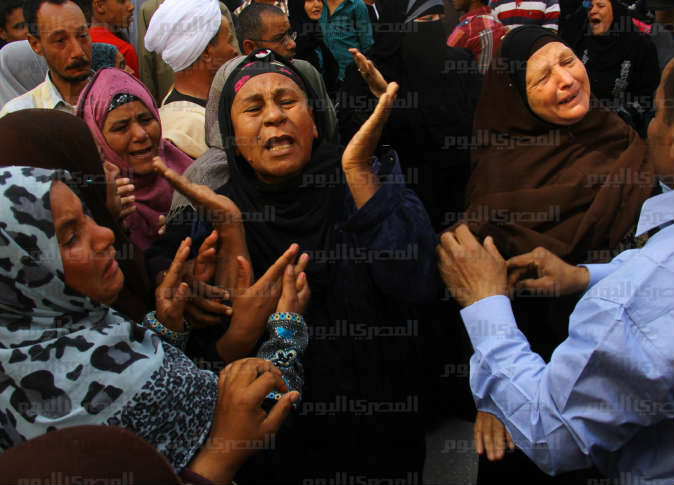 Freedom and Justice Party leading figure Hamza Zawbaa said on Tuesday that the Muslim Brotherhood will file a lawsuit in the International Criminal Court (ICC) against the Minya Criminal Court's decision to execute 37 members of the group and refer the case documents of another 638 members, including Supreme Guide Mohamed Badie, to the Grand Mufti in preparation for their execution.
Zawbaa also said that the lawsuit the group filed in the ICC against the current regime and certain leaders of the army and the police after the dispersal of the Rabaa al-Adaweya and al-Nahda sit-ins has reached an "advanced" stage at the court.
"Everyday, the defense team adds to the case new violations committed by the regime," he said.
"All the countries of the African Commission for Human Rights criticized the verdict and called for reconsideration," he said, contending that it was a political ruling. "It (the verdict) was leaked to the media before it was announced."
He said former members of the People's Assembly and the Shura Council who are against the "coup" are exposing the violations of the regime abroad. "Foreign countries want to know the truth about what is happening," he said.
Zawbaa lashed out at the Salafis and called them "traitors" for their claims that Brotherhood leaders report what happens in Egypt to al-Qaeda leader Ayman al-Zawahiri.
"They claim so, although just a week before the military coup, a Nour Party delegation and the Salafi Dawah met with President Mohamed Morsy and paid him allegiance," he said.
"And after the coup, they said Morsy's ouster was for the benefit of Islam," he said, advising Nour Party leader Younis Makhyoun to stay away from the Brotherhood.
Edited translation from Al-Masry Al-Youm