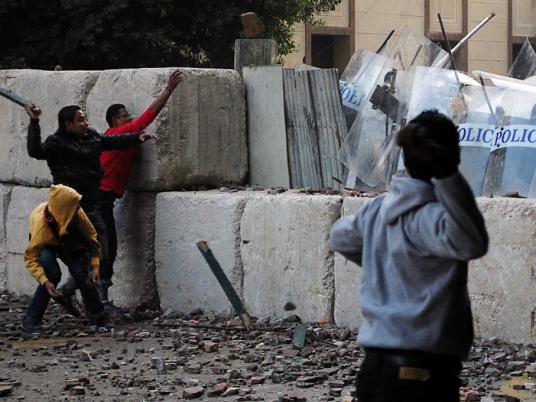 Tareq al-Beshbishy, a leader of the Muslim Brotherhood in Beheira, said that a number of the group's leaders in prisons have already signed the so-called "declarations of repentance" for belonging to the organization.
Most notably of those who signed the declarations were Hamdy Ebaid, Ismail Ashour, and Khaledal- Qazzaz, former adviser to toppled President Mohamed Morsy.
A large number of members of the group have signed declarations of repentance and left prisons in all governorates, Beshbishy added.
The paper of repentance included a vow not to participate in acts of violence or organization meetings, and completely disown the group's ideology, according to Beshbishy.
The idea of the repentance paper was greatly welcomed among imprisoned members and leaders of the group, saying that the Interior Ministry immediately releases those who sign the paper.
"It is not the first time that members and leaders of the group sign a paper of repentance as it happened in the era of the late President Gamal Abdel Nasser, and included an apology to Nasser at the time," he said.
"There is a paper distributed on prisoners that repudiates belonging to the Muslim Brotherhood, and vows not to engage in any acts of violence, and states desire for reconciliation with the government," said Jamaa al-Islamiya lawyer Khaled al-Masry.
The pledge has been distributed to certain prisoners like those detained over al-Fateh Mosque clashes well as those arrested in demonstrations and detained by prosecutions other than the State Security Prosecution, Masry added.
Sources said that about 1,255 signed the repentance, though MB Shura council members demanded replacing the word "repentance" with "reconciliation."
Edited translation from Al-Masry Al-Youm