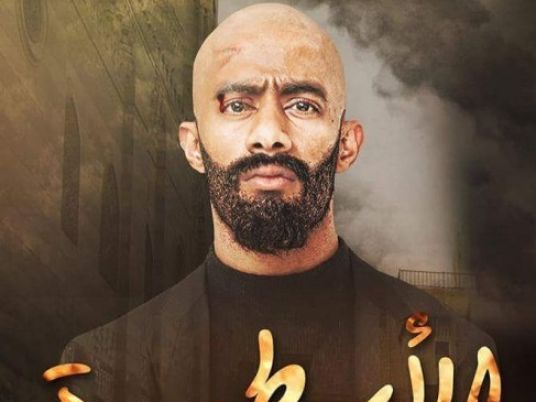 The Israeli state television announced it will broadcast al-Oustora series (The Legend) starting tomorrow Sunday, an announcement met by dismay from MBC group, which has the exclusive rights to broadcast the series.
"What happened is piracy," said the spokesperson for Middle East Broadcast Corporation (MBC) Mazen Hayek in a statement to al-Masry al-Youm.
He explained that the series is produced by O3 Company which is a subsidiary of the MBC Group, and has been broadcast exclusively on the channels of the group which haven't sold broadcast rights to the Israeli television.
Hayek added that this is not the first Arabic content to be broadcasted by Israel. The Israeli television has broadcast several Arabic movies, and Layali el-Helmia series (Helmia Nights).
The Israeli state television announced that it will broadcast the series on channel 33 from Sunday to Thursday of every week, at 9 pm, with two episodes a day.
Channel 33 began broadcasting in 1994, showing programs in Arabic, Hebrew and English languages; but most programs now are in Arabic, as its broadcast reaches Middle East and Europe.
The former Israeli Prime Minister, Yitzhak Rabin, in February 1994, created the channel which is aimed at broadcasting mainly to Arab countries and to Jewish immigrants to Israel from the former Soviet Union countries, in order to promote the image of Israel in the framework of the vision "The New Middle East" launched by the late Israeli President Shimon Peres.