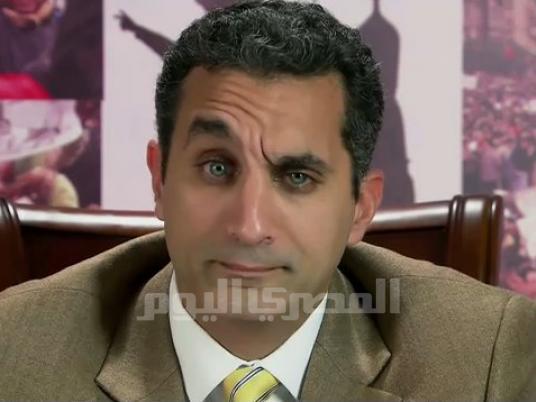 Dubai-based, Saudi-owned MBC Group has decided to halt the screening of Egypt's most popular comic show during the presidential elections on 26 and 27 May to avoid influencing voters.
Al-Bernameg, by satirist Bassem Youssef, will halt until 30 May "so as not to influence voters during the presidential elections," according to a statement by the network on Saturday.
Youssef had earlier announced a seasonal vacation ending on 9 May, but the network decided to extend the halt to after the polls, with the show returning on 30 May.
Al-Bernameg gained more popularity under the rule of the ousted president Mohamed Morsy with scathing criticisms of the Muslim Brotherhood and Islamist factions. After Morsy's overthrow, Youssef shifted to satirical criticisms of former defense minister Abdel Fattah al-Sisi's presidency supporters.
The show had been faced with trials under Morsy over charges of blasphemy and libel, while it was prevented from CBC satellite channel after Morsy's ouster over material satirical of the transitional authorities.
Edited translation from MENA