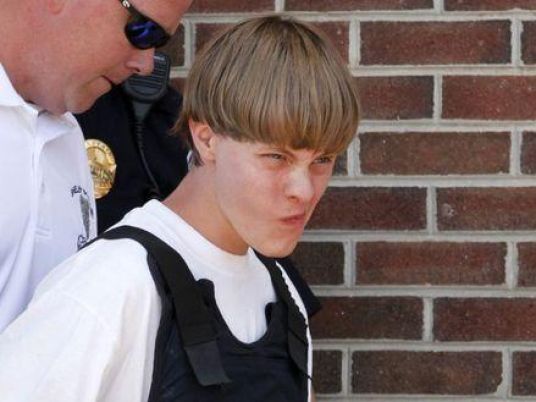 Friends of the white gunman who shot and killed nine black people inside an historic African-American church in Charleston, South Carolina said he first talked about attacking a college campus, the Washington Post and NBC News reported on Friday.
The Washington Post reported 22-year-old Christon Scriven, a black neighbor of gunman Dylann Roof, said that during a recent night of drinking, Roof said he wanted to open fire on a school. At another point, Roof talked about shooting up the College of Charleston, according to the newspaper.
"My reaction at the time was, 'You're just talking crazy,'" Scriven told the Post. "I don't think he's always there."
Scriven also told NBC News that Roof may have changed his plans after deciding the college campus was a harder target to access.
"He just said on Wednesday, everything was going to happen. He said they had seven days," Scriven said to NBC News. "I just ran through my head that he did it […] Like, he really went and did what he said he was going to do."
Reuters could not verify the report as Scriven could not be immediately reached for comment.
Roof, 21, who authorities say spent an hour in Bible study with parishioners at the nearly 200-year-old Emanuel African Methodist Episcopal Church before opening fire on Wednesday night, appeared via video feed before a magistrate judge who on Friday ordered him held without bond.
He has been charged with nine counts of murder and a weapons offense.
The attack at the church nicknamed "Mother Emanuel" for its key role in African-American history followed a wave of protests across the United States in recent months over police killings of unarmed black men, focusing attention on racial bias in the criminal justice system and renewing a civil rights movement under the banner of "Black Lives Matter."