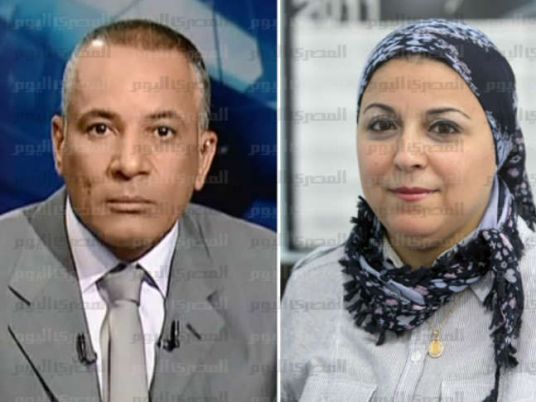 The Nasr City Misdemeanor Court has fined a media host for slandering a prominent activism figure of the 2011 revolution.
Ahmed Moussa from Sada el-Balad satellite channel was fined LE15,000 in the lawsuit brought against him by activist Israa Abdel Fattah, a prominent opposition figure against the Mubarak regime and military authorities.
Moussa is widely known for his staunch opposition to Islamist groups as well as to the 2011 uprising.
Abdel Fattah said Moussa accused her last September of invading the headquarters of the infamous State Security Investigation Service (SSIS) following the January 2011 uprising. She said the incident occurred in the presence of army forces, and that she had submitted her file at the SSIS to the military authorities at that time.
Abdel Fattah said she had received death threats after Moussa's program was aired.
This is the third verdict handed against Moussa over charges of slander and libel, having been sued earlier by Cairo Appeals Court president Zakariya Abdel Aziz, a proponent of judicial independence, as well as political activist Shady al-Ghazaly Harb.
Edited translation from Al-Masry Al-Youm