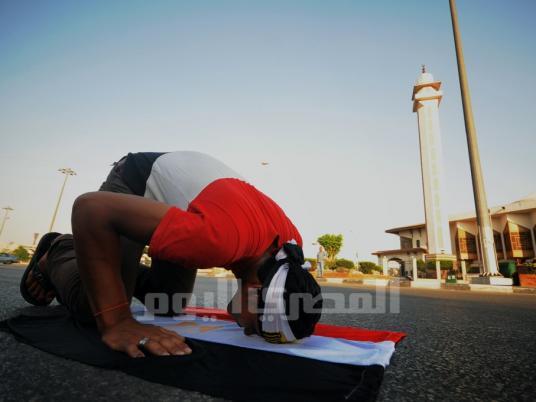 Renowned Egyptian heart surgeon Magdi Yacoub has revealed plans for a new medical city in Aswan specializing in the treatment of heart disease.
The medical facility, which will also conduct research, should be constructed on the west bank of the Nile by mid-2017, said Yacoub.
The famous surgeon made the announcement at an event to open a 3,000-meter extension to the Aswan Heart Center. He said the planned city will cover an area of 29 feddans and will include a new center to treat both adults and children.
He added that around 2,700 heart operations and 5,100 cardiac catheterizations have been conducted by the Magdy Yacoub Heart Foundation over the past three years.
Yacoub stressed that the foundation will always be committed to offering the best medical services for Egyptians free of charge.
Meanwhile, Social Solidarity Minister Ghada Wali said during the opening ceremony, "Fortunately, the ceremony coincides with the phenomenon when the sun aligns directly on Abu Simbel Temple in Aswan, on the same day when another sun shines in Aswan, which is the sun of the medical and research center by Professor Magdy Yacoub. All this comes despite the challenges that Egypt is facing. However, we will continue along the correct path."
"Today, we celebrate an exceptional value, which is the value of giving that is a basic Egyptian value. We also celebrate values of hard work and quality," she added, praising the center's focus on Egyptian doctors.
"The center conducted over 2,000 operations and diagnosed 13,000 cases last year, which is a big number that reflects value of the place. We are here to thank them. It's not new in Egypt to be excellent in the field of heart diseases. We are here to take the side of the poor," she added.
Yaoub, who heads the executive committee at the foundation bearing his name, said the extention of the Aswan Heart Center has clinics and research centers, adding that the aim is to conduct both treatment and research.
"Treatment without science or research will never progress," he said.
"The best thing here is to bring the young Egyptians to train and qualify them scientifically and medically to be equal to their colleagues abroad," he said.
He said there are 36 researchers, two of whom studied in Munich University but left because they prefer to work in Egypt with less advanced facilities, which points to their belief in the center's message.
In related news, the foundation has signed deals with the Al-Maghraby Foundation and the Al-Alfy Foundation for Human and Social Development to raise awareness and offer services to sponsor researchers.
The organizations have agreed to combine efforts to sponsor researchers at the Magdy Yaaqoub Foundation, helping them gain higher scientific degrees from the best international universities and research centers.
Edited translation from Al-Masry Al-Youm