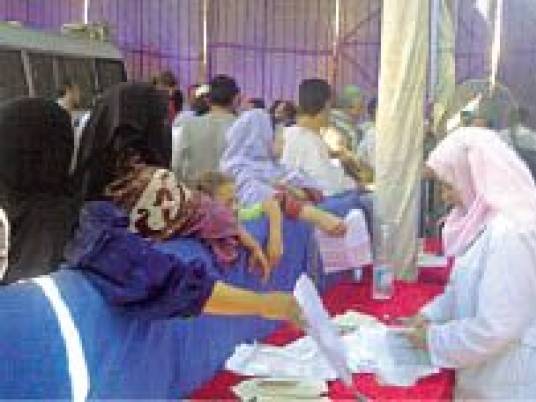 The Beni Suef branch of the National Council for Women, in collaboration with the Health Ministry, has sent medical convoys for early detection of breast tumors to the 10 poorest villages in Egypt.
The convoys scanned random samples of women, trained them in self-examination techniques, and took the positive cases for lumpectomy.
"They are visiting the villages twice a week for two weeks," said branch rapporteur Nermine Abdel Azim.
Out of 400 women that were examined in Beni Suef, five cases were detected in the first week. They were sent to the university hospital to undergo an ultrasound mammogram.
"We concentrate on uneducated married women," Abdel Azim said, adding that the convoys have trained the doctors and nurses of the Family Planning Department to perform breast examinations as a routine procedure, which contributes to the early detection of the disease.
The convoys also detected other diseases, and sent the patients to the central hospitals for treatment free of charge.
Edited translation from MENA