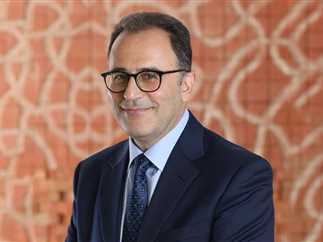 The Board of Trustees of the American University in Cairo (AUC) has named Ahmad S. Dallal as AUC's 13th president, effective October 15, 2021. 
Dallal currently serves as dean of Georgetown University in Qatar and previously served as dean of the American University of Beirut (AUB) from 2009 to 2015.
He has taught Islamic studies at AUB, Stanford University, Yale University, Smith College and Georgetown University, where he also served as chair of the Department of Arabic and Islamic Studies. 
"We are pleased that Ahmad has agreed to serve as AUC's next president," said AUC alumnus and Board of Trustees Chair Mark Turnage in a statement on Wednesday.
Dallal's experience includes closing budget deficits and administrative process reforms in several institutions, as well as introducing key performance indicators and quality measures for academic programs to increase scholarly production, according to the statement.
"Throughout his administrative experience, Dallal led the introduction of several dozen university policies, including overseeing Title lX compliance on discriminatory harassment. He also increased the socioeconomic diversity of the student body through scholarships and financial aid," it added.
Dallal obtained a bachelor's degree in mechanical engineering from AUB, and he is well versed in STEM disciplines, particularly in the context of liberal arts education.
He worked in his early career years with the aviation industry before earning a master's and a doctorate in Islamic studies from Columbia University.
Dallal has written several books including  "Kitab Ta'dil Hay'at al-Aflak of Sadr al-Shari'a" (An Islamic Response to Greek Astronomy) (1995); Islam, Science, and the Challenge of History (2012); The Political Theology of ISIS: Prophets, Messiahs & the "Extinction of the Grayzone" (2017); and Islam without Europe: Traditions of Reform in Eighteenth-Century Islamic Thought (2018).