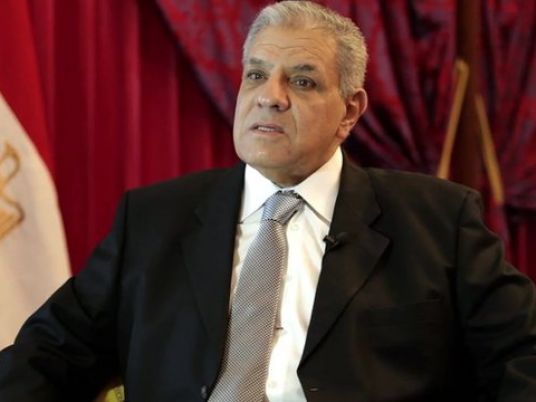 Prime Minister Ibrahim Mehleb praised on Thursday the strategic and deeply-rooted relations between Egypt and Saudi Arabia.
In an interview with Asharq Al-Awsat Newspaper, Mehleb said relations between Egypt and Saudi Arabia are "untouchable".
Speaking about his current visit to Paris, Mehleb said both Egypt and France are keen on boosting cooperation in all fields, especially with regard to the peaceful use of nuclear power.
"We want to have the first nuclear reactor of this kind to solve the power crisis in Egypt," he said.
Speaking about Libya, Mehleb said the international community should support legitimacy in there, represented in the Libyan government under Abdullah Al-Thani and the parliament.
"Egypt is mainly concerned with protecting its 1,200-kilometer border with Libya," he said.
Answering a question on the importance of the current Camp David summit between the US and Gulf countries, Mehleb said the summit aims at asserting Gulf countries' security is important for the whole world.
"The security of the Gulf is an integral part of Egypt's national security," Mehleb said.
Speaking about the security situation in Egypt, Mehleb said it is necessary to achieve development and provide job opportunities for Egyptian youth to wipe out terrorism.
"The security solution is not enough to eradicate terror in the country," Mehleb said. He noted that it is very difficult to set a specific date to eradicate "individual terrorism" represented in bombing Egyptian facilities.
Mehleb made reference to President Sisi's speech to the nation on Tuesday, in which he said 80% of tunnels in Sinai were destroyed.
"There are Egyptian diplomats in Tehran," Mehleb said in response to a question on the nature of the Egyptian-Iranian relations, adding that Egypt seeks to have distinguished relations with all countries as long as they do not interfere in its domestic affairs.
Speaking about the Syrian crisis, Mehleb said the rival parties in Syria should convene and reach a political solution for the crisis.
"The current situation in Syria is unacceptable," he said, calling for giving the Syrian people the right to express their will. He said, "Egypt supports legitimacy in Syria and the will of the Syrian people".
"Syria will take long time rebuild its infrastructure," he said, adding Egypt provides aid for almost 250,000 Syrians living on its territories.
In response to a question on the Gaza Strip, Mehleb said Egypt opens its border with the coastal enclave to meet the humanitarian needs of Gazans and allow Palestinian students and patients to move to Egypt.
"However, we are required to protect our country from terrorism, which daily claims the lives of our soldiers in Sinai," Mehleb concluded.