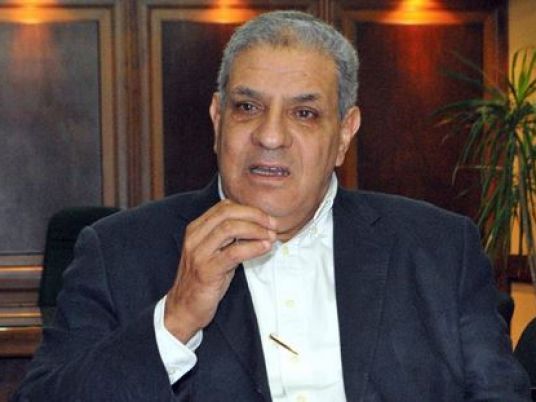 Presidential adviser for national and strategic projects Ibrahim Mehleb said on Friday that large numbers of people illegally excavate gold-rich areas in Egypt's Eastern Desert and southern Egypt, adding that this is a fact the government should consider in deciding on Egypt's wealth of gold.
Egypt President Abdel Fattah al-Sisi ordered his top adviser Mehleb and adviser for security and countering terrorism Ahmed Gamal-Eddin to inspect Eastern Desert areas, after several reports on illegal gold exploration.
The Committee to Save Egypt's Wealth of Gold in Aswan and the Red Sea will send a comprehensive report on the visit to President Abdel Fattah al-Sisi, Mehleb said in a statement.
Mehleb added that the committee includes in its membership the governor of the Red Sea governorate and representatives from the Defense and Interior ministries; the Administrative Control Authority (ACA); and the head of the Egyptian Mineral Resources Authority.
Mehleb said that the committee did not deal with the perpetrators of illegal exploration as a "mafia", or thieves, but as the sons of this nation who were forced by circumstances to work in this field; they live in difficult conditions and cannot find job opportunities to work legally.
Illegal traders are using workers, mostly young people, in the compilation of the gold amounts from the desert and from inside deserted gold mines. They then smelt the gold using primitive methods and turn it into gold bars to be sold in the market at cheap prices as they are not stamped with the official government seal.
There are about 120 workshops that do this job, Mehleb said, referring to its negative effects on the wealth of Egypt.
He said the workers' activity in secret exploration threatens to collapse the mines in the area, which have been closed since the nineteen fifties; because this sort of exploration and mining is not based on scientific methods, but rather randomly executed and primitive.
Mehleb added that the committee is interested in protecting those illegal workers and moving them from the secret excavation to legal work and guarantees them a suitable income.
Sources with the mining sector on the Red Sea governorate estimated the amount of gold excavated illegally every year at between 1 and 2.5 tons.
In Egypt's mineral-rich Eastern Desert alone, some exploration companies estimate potential gold reserves could be higher than 300 tons, although the government declines to give any estimate.
Even though it has a history of gold-mining stretching back to the Pharaohs, Egypt today has a single commercial gold mine, Centamin's Sukari, which produced 551,036 ounces last year.