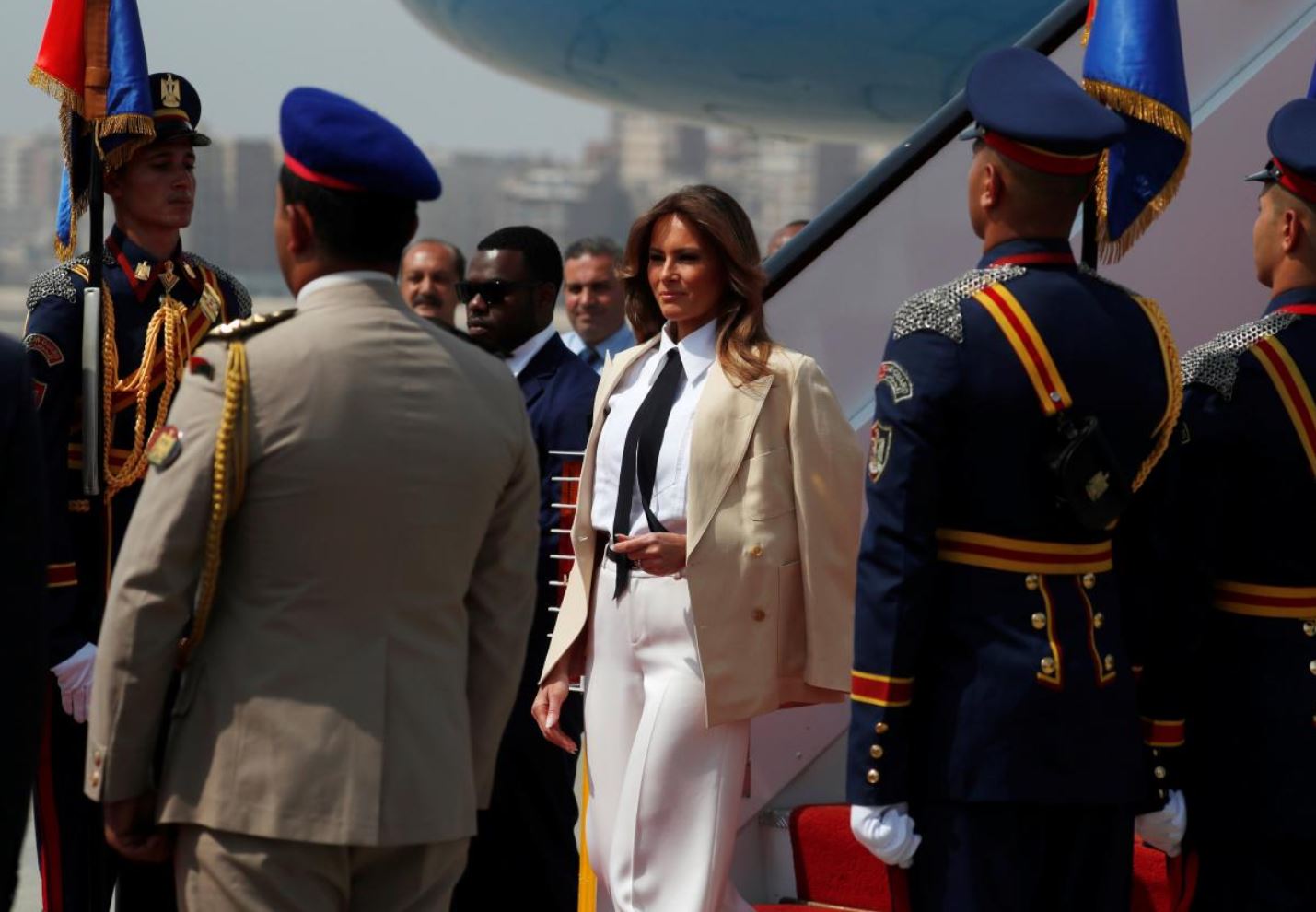 CAIRO (Reuters) – Melania Trump concluded her trip to Africa on Saturday by voicing support for her husband's controversial Supreme Court pick and urging people to pay less attention to what she wears.
The US first lady said the message of her tour to Ghana, Malawi, Kenya and Egypt was to show the world that "we care."
The stylish former model also said she did not always agree with her husband's tweets and shared her opinions with him directly, even though he did not always follow her advice.
The four-country trip was a coming out of sorts for the US first lady on the world stage. It was her first major solo trip abroad and a rare example of a time when she has answered questions by reporters on a variety of topics.
Speaking in Cairo on the tour's final leg, Trump praised her husband's Supreme Court choice, Brett Kavanaugh, and said she was glad he and his accuser had a chance to be heard following allegations of sexual assault prior to Saturday's Senate approval of his nomination.
"I'm glad that Dr. Ford was heard. I'm glad that Judge Kavanaugh was heard," Trump said, referring to psychology professor Christine Blasey Ford, who accused Kavanaugh of sexually assaulting her.
Trump declined to say whether she believed Ford.
"We need to help all the victims, no matter what kind of abuse they had," she said. "I'm against any kind of abuse."
The first lady rarely talks to reporters, and she chose a historic site to do so, near the Great Sphinx.
Asked about her wardrobe choices, the first lady lamented the fact that her clothes drew more attention than her work on children's issues.
"I wish people would focus on what I do, not what I wear," she said, before posing for pictures in front of some of Egypt's greatest landmarks.