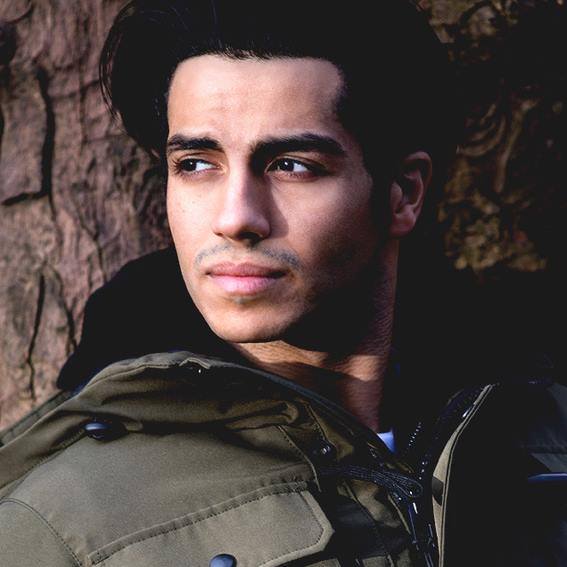 Netflix announced that Egyptian-Canadian actor Mena Massoud and American actress Laura Marano as the stars of the upcoming romantic movie "The Royal Treatment", according to Deadline International.
The film,  directed by Rick Jacobson and written by Holly Heist, is produced by Marano and her siblings Ellen Marano and Vanessa Marano. It tells the story of Isabella, a strong-minded woman who runs a salon and her encounter with Prince Thomas, a man looking for love but forced into an arranged marriage.
Massoud arrived in Cairo earlier this month to prepare filming for his first Egyptian movie, "Fi Ezz Eddohr" (In Broad Light), written by Karim Sorour and directed by Mark Adel.
Massoud achieved worldwide fame due to his titular role on Disney's "Aladdin" (2019).
Disney has given the green light to authors John Gatins and Andrea Berlo to work on a sequel to Aladdin according to Variety, following the film's great success last summer.
In statements quoted by Variety, the producers confirmed that they would hold talks with Massoud, Will Smith, and Naomi Scott to reprise their roles for the sequel, which is scheduled to be released next year in cinemas.
"Aladdin" (2019) grossed one billion dollars worldwide, and re-adapts the much-loved 1992 animated film which featured late comedian and actor Robin Williams.
Massoud beat hundreds of other young hopefuls who auditioned for the leading role, and previously described feeling starstruck when he first met with American superstar Will Smith.
The 27-year-old Aladdin star was born in Cairo to Egyptian Coptic Christian parents, later emigrating to Canada. Massoud relocated to Los Angeles two years ago.
Following Aladdin, Massoud saw further success with his role in the 2019 "Reprisal" TV series, and launched his first book "Evolving Vegan" a few months ago.