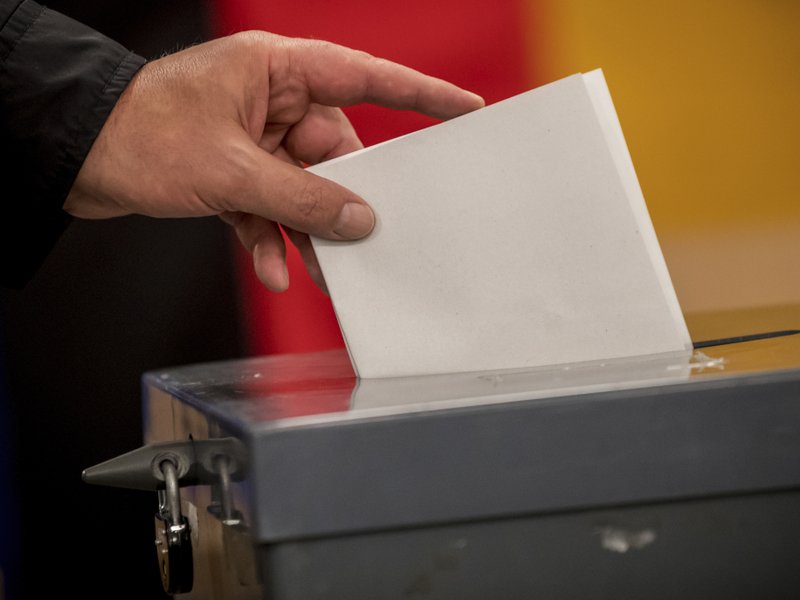 Chancellor Angela Merkel was widely expected to win a fourth term in office as Germans went to the polls on Sunday in an election that is also likely to see the farthest right-wing party in 60 years, the anti-migrant Alternative for Germany, win seats in parliament.
Merkel campaigned on her record as chancellor for 12 years, emphasizing the country's record-low unemployment, strong economic growth, balanced budget and growing international importance.
That's helped keep her conservative bloc well atop the polls ahead of Sunday's election over the center-left Social Democrats of challenger Martin Schulz.
Pollsters said earlier in the week that many voters had remained undecided until the very last moment. That included Bernhard Sommerfeld, a 62-year-old book seller, who cast his vote Sunday morning in Berlin after the opening of the polling stations at 8 a.m. (0600GMT).
"I was really undecided," Sommerfeld said. "I didn't know which party I should cast my vote for — it was very difficult."
Only a few people came to the polling stations on a cold and drizzly morning in the German capital, which also hosted its annual marathon Sunday. Many streets in the city were blocked as runners zigzagged their way through Berlin in an often festive mood with local bands playing on street corners and bystanders cheering and applauding.
Jens Schubert, an orchestra manager, also said this election was a difficult one for him.
"I usually vote for the same party from the left spectrum — the Green Party — but this time I voted for a different party," the 54-year-old said as he came out of a polling station in Berlin's Mitte neighborhood where Merkel was also expected to cast her vote later in the day.
The latest polls had Merkel's bloc at 34 to 37 percent support, the Social Democrats with 21 to 22 percent and the Alternative for Germany, or AfD, with 10 to 13 percent support.