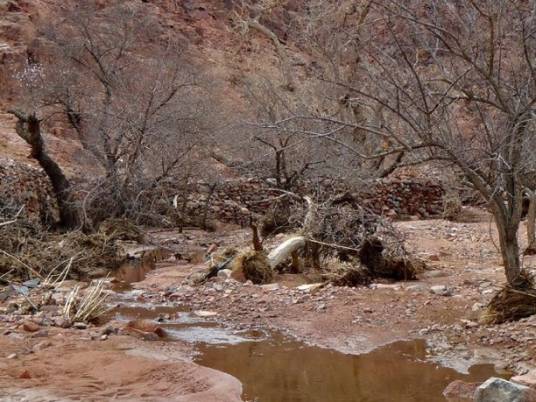 My name is Safaa Hamed. I live in Nuweiba, 170 km away from Sharm el-Sheikh, and we all feel safe. The streets are clean. The weather is so bright and quiet and the sea is like a blank page. Even the doctors at the hospital are different from elsewhere and are at the patients' service.
We found for the first time in a long time a dermatologist. We want these services to continue even after the economic conference in Sharm el-Sheikh ends.
We hope the state and investors will establish many projects in Sinai, we want to have a real development here, in particular in the South, in Nuweiba.
Nuweiba was known in the past as Qale't Nuweiba (Nuweiba Castle) in reference to a castle which was built there at the end of the last century.
But now it's a tourist and agricultural area and an important Egyptian port on the Gulf of Aqaba.
Nuweiba has many water wells, in addition to the flood water we receive during flood season, as well as water springs. The Taba and Wasit villages and eight other residential centers are affiliated to Nuweiba City. Tourism here is relatively cheaper than in other cities.
Tourism here, however, has largely been inactive and most of the famous hotels have laid off many employees, other hotels have closed and many workers have been displaced. Agriculture here is not good either. When Israel occupied Nuweiba, it cultivated cantelope and aromatic plants and exported them to Europe.
The Agricultural Development Bank is also closed, I do not know why.
God has mentioned figs and olives of the land of Sinai in the holy Quran. We search for figs and olives here. Sometimes we find them, but most of the time we don't, despite the presence of wells, springs, flood water and tracts of uncultivated land that could bring considerable prosperity to Egypt.
Edited translation from Al-Masry Al-Youm