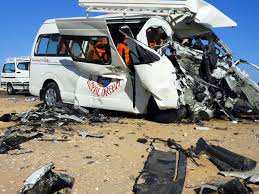 Traffic jams have intensified in Cairo's Zamalek area since the National Authority for Tunnels (NAT) started drilling works of the planned metro station there, located near the Faculties of  Music, Arts, and Applied Arts Education in July 2017.
The drilling works led to the closure of Abu al-Feda Street, Embassies of Brazil and Serbia's streets, in addition to traffic transfers to Mohammed Ismail, Brazil, and Shagrat al-Dur steets, disturbing the area's inhabitants and shop owners.
Owner of a vegetable and fruit shop Ahmed Sayed complained about the closure of roads and traffic transfers which caused reduction of number of clients and goods coming into his shop. Sayed sold his products to his clients using home delivery in order to decrease his losses.
An owner of a grocery shop Sayed Hassan added that he made a small sideway passage to allow purchasers and goods for entering his shop after customers to his shop decreased following the closure of streets in July 2017.
"Save Zamalek island from the metro station's third line", wrote Zamalek Inhabitants on their Facebook pages. Professor of Mass Communication, Maha al- Tarabishi, who lives in Zamalik area, commented on the drilling works, saying," I see a pool from my balcony; the reason is that Zamalik is an island surrounded by water from all sides."
Tarabishi clarified that Zamalek inhabitants contacted Mourtada Mansour, a representative of the Zamalek constituency in the parliament, to submit a briefing request concerning the crisis. "Our representative [Mortada Mansour] understands the situation and prepared a briefing request, but the problem is that Parliamentarian Speaker [Ali Abd al-Aal] postponed the request more than once.
 Edited translation from Al-Masry Al-Youm