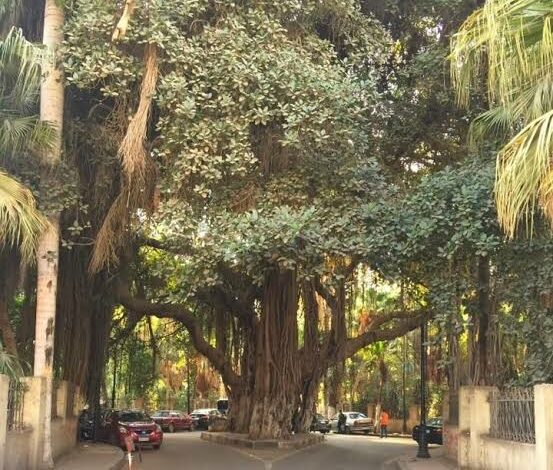 The head of Health Committee in the Egyptian House of Representatives, Ashraf Hatem, demanded during a plenary session on Wednesday an end to all encroachments on green spaces in Zamalek.
During the discussion of the briefing requests addressed to the Local Development Minister, Hatem said: "Zamalek Island is inhabited by 50,000 people, and it is one of the lungs of Cairo and also contains some heritage areas."
"Unfortunately, the people of Zamalek were shocked by the cutting down of trees and the encroachment on green spaces, and it is said that it will be put for investment, which violates the rules of the environment, and contradicts the assignments of the political leadership to preserve green spaces," he explained.
He stressed that this decision must be presented to civil society for discussion before any steps are taken in this regard.
He also warned that the Egypt Passage project in Zamalek "is not carried out according to studies and there is an objection from the people of the Zamalek area, because it will lead to a traffic jam."
Hatem explained that the Ahl Masr Walkway on the Nile Corniche in front of Maspero on the other hand is a good example of a recreational commercial project, but noted it is difficult to make similar projects within the Zamalek area.
The plenary session of the House of Representatives discussed briefing requests and questions addressed to Local Development Minister regarding the marking of urban estates and village cordons, paving and lighting many internal roads, countering the accumulation of garbage and setting up a system for collecting and recycling it.
It also discussed requests for briefing on the plan to deal with rainfall, and on the decisions issued to allocate lands and buildings for the implementation of service projects.