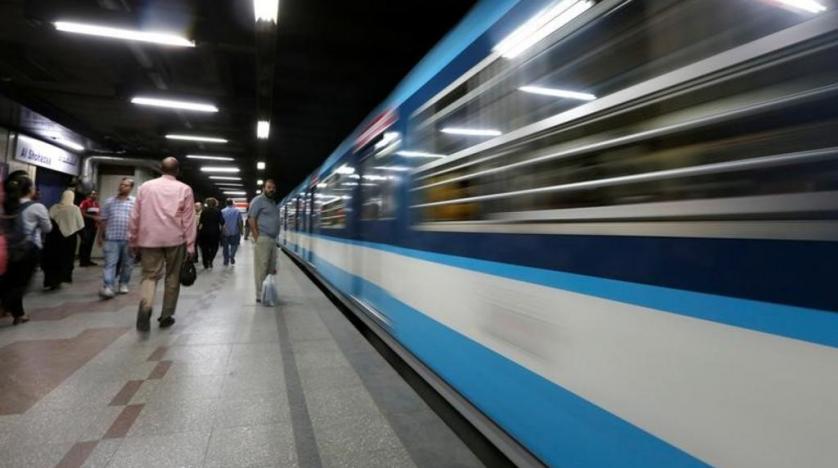 The Ministry of Transport represented by the Egyptian Company for Metro Management and Operation announced an increase in the prices of metro ticket which will be imposed on Friday, May 11, according to a statement released on Thursday.
Prices will start from LE3 for the first nine stations, LE5 for the ninth station up to the 16th, and LE7 for over 17 stations until the end of the line.
A statement by the Metro Company said that the government would change the metro ticketing system starting Friday and tickets will be available for sell through offices.
The Ministry of Transport called on Metro users to subscribe to the reduced subsidized offers provided by the ministry. Students will pay LE33 for each 25 stations, LE41 for 35 stations while people with special needs will pay LE22 for each 25 stations and LE27 for each 35 stations.
The elderly will pay LE135 for each 35 stations, or LE135 for 180 trips over three months, whichever comes first.
The statement also stated offers for citizens other than the three above-mentioned categories.
The first will stand at LE360 in three months for eight stations, offering 33 percent discount on the price of the ticket.
The second will stand at LE450 in three months for 16 stations, offering 50 percent discount on the price of the ticket.
The third will be LE535 in three months for 26 stations, offering 57.5 percent discount on the price of the ticket.
The fourth will be LE700 in three months for 37 stations, offering 44.4 percent discount.
The statement added that the step aims to achieve social justice, to develop the metro system, and to make up for a deficit of up to 94 percent in the expenses of maintenance during the fiscal years 2016/2017 and 2017/2018.
The Metro company suffers from cumulative losses up to LE 618.6 million, the statement concludes.