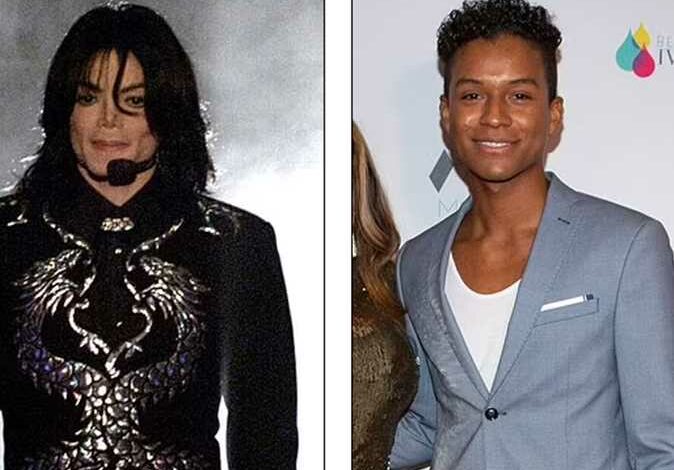 Michael Jackson, celebrated as one of the brightest stars in the history of modern music, earned himself the title of the "King of Pop" for his unique performances.
Jackson passed away in 2009, and his remarkable life and career will be honored in an upcoming biopic starring his nephew, Jaafar Jackson, who is set to portray the legendary "King of Pop" himself.
The biopic, titled "Michael" will provide an intimate look into Jackson's private life, highlighting little known aspects about the world-renowned musician.
Jaafar Jackson revealed the news in a post on his official Twitter account, where he dressed as his uncle and imitated one of his iconic dance moves.
I'm humbled and honored to bring my Uncle Michael's story to life. To all the fans all over the world, I'll see you soon.

Photo by Jourdynn Jackson pic.twitter.com/Xow9Mkakup

— Jaafar Jackson (@JaafarJackson) January 30, 2023
"I'm humbled and honored to bring my uncle Michael's story to life," he wrote on Twitter. "To all the fans all over the world, I'll see you soon."
The film will be directed by 56-year-old Antoine Fuqua.
"The first films of my career were music videos, and I still feel that combining film and music are a deep part of who I am," Fuqua said in a press release.
"For me, there is no artist with the power, the charisma, and the sheer musical genius of Michael Jackson. I was influenced to make music videos by watching his work – the first Black artist to play in heavy rotation on MTV. His music and those images are part of my worldview, and the chance to tell his story on the screen alongside his music was irresistible."
What did Lionsgate Studio say about Michael Jackson's movie?
Lionsgate Studios announced that the film was written by wrestler and writer John Logan, adding in a statement that the film will be: "An in-depth portrayal of the complicated man who became the King of Pop" and will revive "most iconic performances as it gives an informed insight into the entertainer's artistic process and personal life."
"Ever since Michael was little, as a member of The Jackson 5, he loved the magic of cinema,' she said. 'As a family, we are honored to have our life story come alive on the big screen," the company added.
According to Deadline, the new biography will cover Jackson's life from his childhood with "The Jackson 5" through civil and criminal litigation before his death at the age of 50 in 2009.