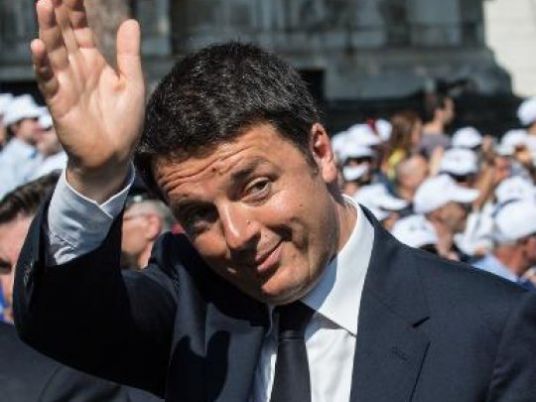 Italian prime minister Matteo Renzi's popularity and public trust in his center-left party have been damaged by corruption scandals and the immigration crisis, a new poll showed Saturday.
The survey, carried out by the Demos polling institute and published in La Repubblica daily, showed support for his Democratic Party (PD) had dropped to 32 percent, down almost 9 percent on the European elections in May last year.
Although 41 percent of Italians said they no longer believed any political party could be clean of corruption, support for the anti-establishment Five Star party, founded by former comic Beppe Grillo, rose to its highest ever, at 26.1 percent.
It was followed by the anti-immigration Northern League party, and former premier Silvio Berlusconi's Forza Italy party, tied on 14 percent.
Renzi's popularity has dropped eight points over the past three months to 41 percent, and the 40-year old is now just four points ahead of the far right's rising star, League head Matteo Salvini, whose approval ratings rose from 32 to 37 percent.
The government has scrambled to deal with several large-scale corruption scandals which have unfolded during its term, and the left has been tarred along with the right by a probe into a criminal network run by a one-eyed mobster in Rome.
But it has been the unremitting immigration crisis, with thousands of migrants arriving in boats from Libya, that has done the greatest damage to the left's standing, with 51 percent of Italians saying the new arrivals should be sent back rather than taken in.