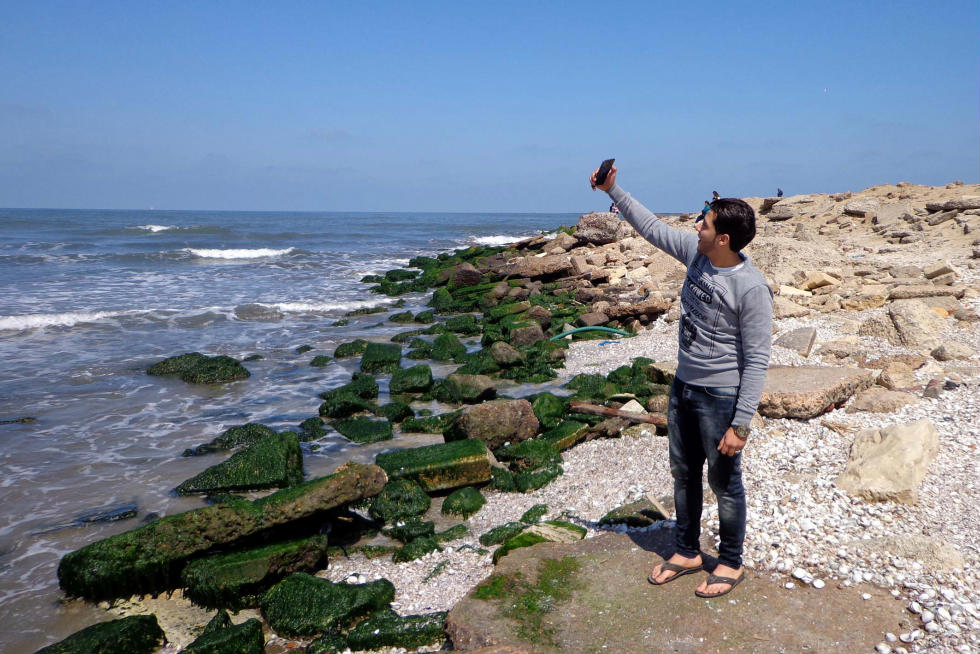 Meteorologists expect a decline in weather temperatures in the north starting Thursday, with moderate weather prevailing along the north coast and hot weather in Lower Egypt and Cairo.
The highest temperatures are predicted south of Upper Egypt during the daylight hours, eventually growing milder by night.
Temperatures predicted for the following cities are 24C in Alexandria, 37C in Cairo, 44C in Qena, and 44C in Luxor, and 45C in Aswan.
Low-level clouds are to be expected in the north.
Winds are predicted to be northwestern and moderate, active in the Gulf of Suez.
Waves in the Mediterranean and Red seas will be mild and range between 1 to 1.5 meters in height, with northwestern surface wind in the Mediterranean and southwestern surface wind in the Red Sea.
Chairman of the Egyptian Meteorological Authority, Ahmed Abdelaal, said that there will be improvement in weather temperatures as of next week.
He added in a television statement that the heat wave will gradually decline starting from Thursday, on the eastern coast and Cairo.
Egypt is affected in July and August by India's high temperature and humidity during this time of the year, Abdelaal said, warning of high humidity in the next period, which will increase people's feeling with hot weather.
Edited translation from Al-Masry Al-Youm