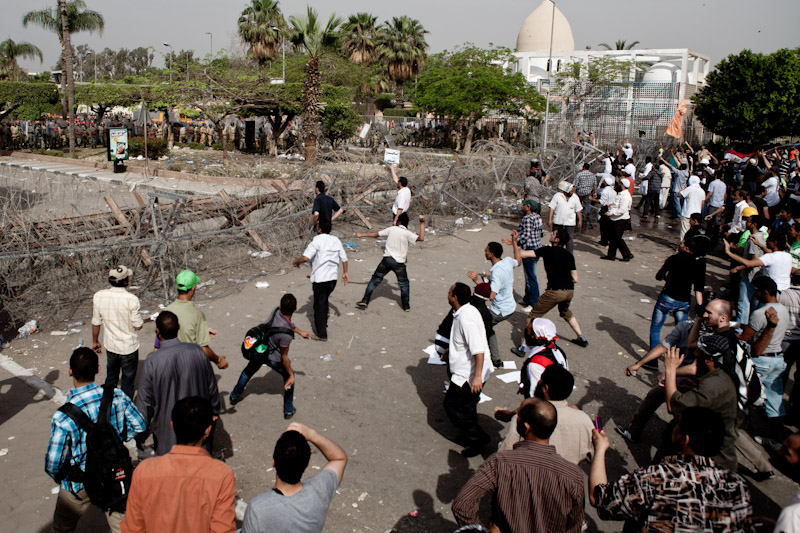 A military court sentenced activist Reda Mohamed to three months in prison after convicting her of attacking a military institution during the Abbasseya clashes, a rights activist said Friday.
The director of the Arab Organization for Penal Reform, Mohamed Zare, said the sentence is an example of the unfairness of military trials. He urged the rejection of the ruling against Mohamed because she was not charged in an ordinary court.
Zare said that the ruling is unreasonable, arguing that Mohamed was just there to express her opinion and claiming that violence was "not in the nature of women in general."
He noted that Mohamed is the first female activist to be imprisoned in the Abbasseya clashes, as two other women were given suspended sentences.
Sixteen women were among those arrested by military police during the Abbasseya clashes in March. They were released within a few hours following media and political pressure.
Edited translation from Al-Masry Al-Youm