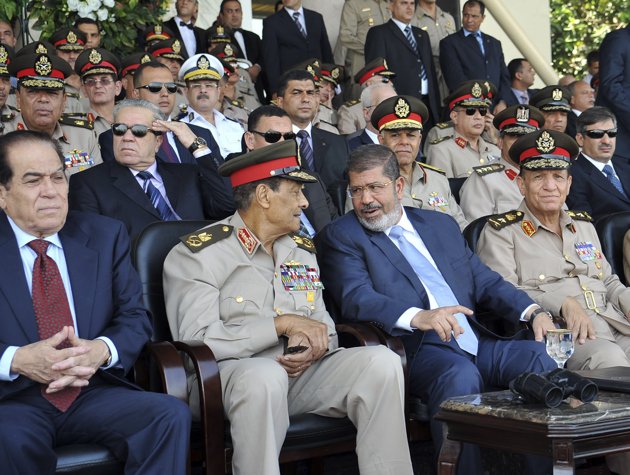 Military experts have criticized the Constituent Assembly's wording of the article on declaring war in the new constitution, sources said on Thursday.
The assembly's committee on systems of governance decided on Monday evening that the president would have the power to declare war with the approval of the People's Assembly, and in consultation with the National Defense Council.
Representatives from the military had contended that the Supreme Council of the Armed Forces should be required to approve a declaration of war, but the committee ignored their demand.
The experts said that the article should be reworded to give the military council or the National Defense Council the final word in declaring war.
General Ezz Eddin Abdel Fattah, the head of the Armed Forces' strategic studies center, called the committee's draft "catastrophic," adding that it would have grave consequences if approved in a referendum.
He asked how the Armed Forces could be relegated to the role of a consultant in this decision, when they would be far more informed on such an issue than even the president would be.
General Mahmous Zaher concurred. "The punishment for not complying with the decision of the president, even if it was wrong, should only be shouldered by the Armed Forces. The president should order a dissolution of the council and refer its members to military trials for jeopardizing national security and the country," he said.
The president is tasked with the responsibility of deciding to declare war in most countries, said military expert Adel Foudah, but in this case, the exclusion of the military council in this decision was too drastic.
Edited translation from Al-Masry Al-Youm