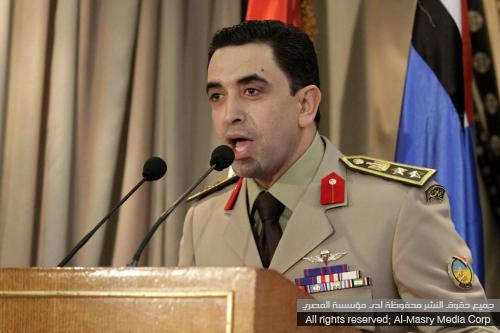 Egyptian border guards stopped 49 attempts to smuggle weapons, drugs and migrants across the country's borders, Armed Forces spokesperson Ahmed Ali said.
Ali said in a video posted on his Facebook page Monday that the military foiled 20 smuggling attempts. Those included attempts to smuggle 10,509 kilograms of narcotic packets, more than 1.5 million narcotic pills, 8,138 guns, 450 magazines, 19 rockets and 100 bullets, as well as five attempts to smuggle people across the border.
Ali said the military had also prevented 10 attempts to smuggle commodities to avoid paying customs fees worth more than LE6.85 million.
The military also prevented two illegal gold excavations, confiscating 14 drilling instruments, and found 10 underground tunnels, Ali said. It also confiscated 21 vehicles used for smuggling.
Edited translation from Al-Masry Al-Youm