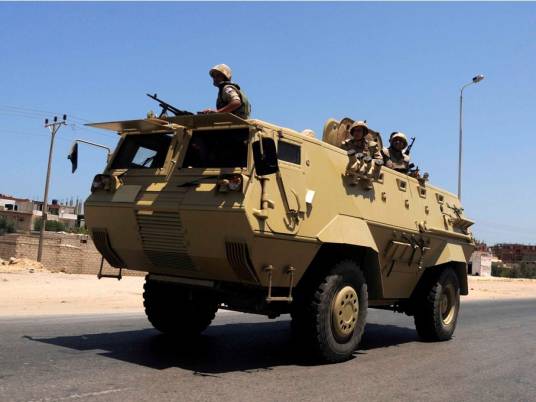 According to security and military sources, Khaled Al-Menai, a leader from the terrorist group Ansar Bayt al-Maqdis has been killed in Sinai in an exchange of fire with the security forces early Thursday.
The military had revealed earlier on Thursday that three jihadists have been killed in a military crackdown over North Sinai.
The security forces attacked an alleged jihadi hideout in Sinai at dawn in an attempt to capture Al-Menai to interrogate him over the New Valley attack but, according to the sources, he was killed in the clashes.
The state-run MENA news agency had reported previously that the group had claimed responsibility for the New Valley attack on Twitter. The attack targeted a military checkpoint in Frafra Oasis on Saturday leaving 22 border guards dead and four others injured on 21 July. However, there hasn't been any official statement so far to confirm who was really behind the attack.
Ansar Bayt al-Maqdis, also known as Supporters of Jerusalem, is an active militant group, categorized as a terrorist organization by the US State Department, the government of the United Kingdom in April 2014 and the Egyptian government. The group has been active in the Sinai Peninsula since the 25 January revolution in 2011 and is believed to have increased its operations during the rule of former president Muhammed Morsy.