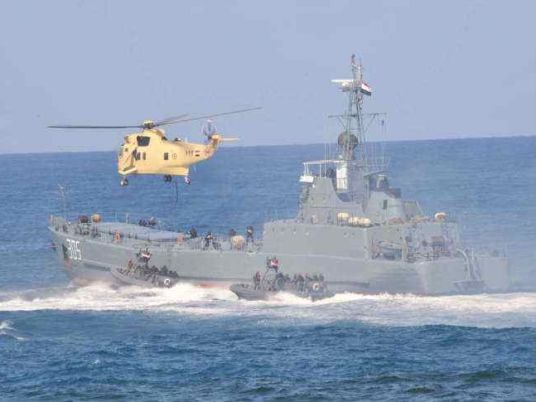 Military sources revealed new details about the terrorist attack on a navy speedboat on Wednesday off the coast of Port Said and Damietta.
They said that while the boat was on its daily routine course securing the marine traffic, it received SOS signals from three boats that were sailing in the territorial waters. When it went to check them, the boats started firing at it with heavy weapons and from several directions. The crew fired back and signaled the Navy headquarters in Damietta.
Combat troops and planes moved to assist the boat, which suffered serious damages. They destroyed the three boats and a fourth one that was waiting at a distance.
Dozens of terrorists were killed and 32 were arrested, including 10 Egyptians and 22 of other nationalities. They are being interrogated to find out where they came from and who is behind them.
The wounded from the navy were taken to a military hospital, while special forces combed the area in search of any missing personnel.
The Port Said marine base raised the state of emergency, naval units combed the Suez Canal entrance and waterway, the coast guard placed several checkpoints along the coast and the border guard inspected cars and ferry passengers to and from Sinai.
Edited translation from Al-Masry Al-Youm