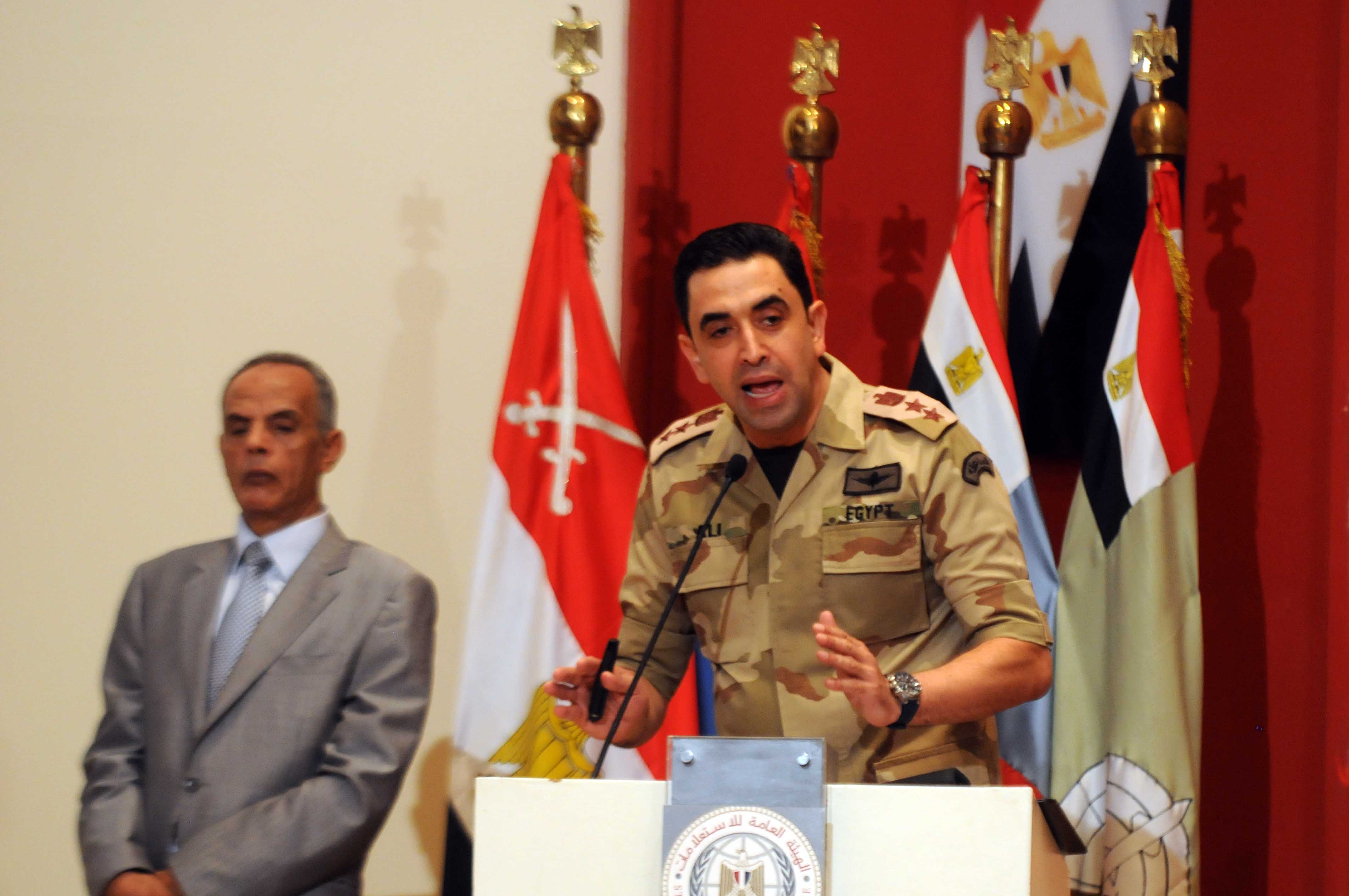 Military Spokesperson Ahmed Mohamed Ali said military and police personnel raided on Saturday al-Qawadees in Arish, Sahel al-Bahr, al-Joura in Sheikh Zuwaid and Rafah leading to the killing of 10 civilians and another 10 alleged extremists affiliated to the Muslim Brotherhood.
Eleven were arrested.
Huge amounts of bullets, explosives were found inside a house of one of the extremists called Mohamed Suleiman al-Sayyad, Ali said on Facebook.
Five tunnels at Salah Eddin, al-Sarsoureya, al-Dehneya areas were destroyed, making the total number of tunnels destroyed 39 from 22 February to 1 March, he added.
Edited translation from Al-Masry Al-Youm