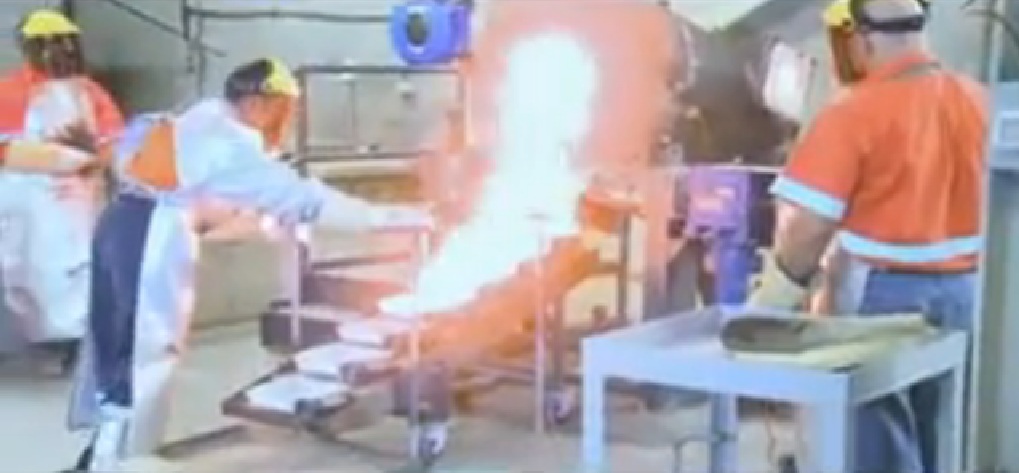 The Egyptian Mineral Resources Authority (EMRA) said it rejected the firing of 29 Sukari Gold Mine employees, including union members, without investigations.
The Pharaoh Gold Mine Company, a subsidiary of the Australian company Centamin, which operates the mine, said that it had only ended the workers' contracts and did not fire them.
The mine's management dismissed the workers including members of the executive office of the independent workers' union, on Tuesday in response to 1,200 workers going on strike.
EMRA head Fekry Youssef Mohamed said that the company must comply with regulations governing its work, which emphasizes the need to interrogate workers before dismissal.
He told Al-Masry Al-Youm that the authority proposed during a meeting Thursday, which was attended by representatives from the Manpower Ministry, the company and the workers, that the company pays the workers a risk bonus and subsistence allowance equal to 60 percent of the insurance wage rather than 60 percent of the total wage as workers demanded.
Mohamed said that this proposal would increase workers' salaries by LE1,000 per month without putting too much strain on the companies budget. The discussion will be continued next Monday, he added, stressing that the impasse should be resolved as soon as possible.
The general manager of Centamin Egypt, Youssef al-Raghy, said, "The company has only ended the workers contracts, not fired them, and it will not go back on its decision."
Raghy called workers' threats to stage sit-ins or strikes "unacceptable."
Edited translation from Al-Masry Al-Youm