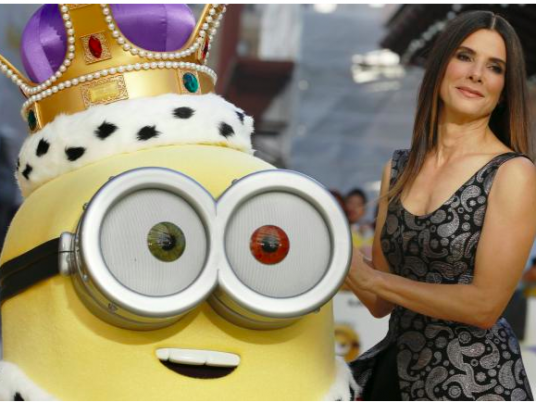 "Minions: The Rise of Gru" has been a smashing success in Egyptian theaters, topping the box office in recent days with in Egypt that have so far exceeded half a million pounds.
Audiences, most of whom being children, flocked to the film.
Origins of a supervillain
Children frequently fantasize about being brave heroes saving the world from destruction just before bed-time – but what about children who want to be the most evil villains ever?
Welll, that's what "Minions: The Rise of Gru" is all about, following the rise of supervillain Gru from Despicable Me (2010), the animated film which kick-started the minions franchise.
Taking viewers back to the groovy 1970s
The events of Minions: The Rise of Gru go back to the seventies when "Gru" is twelve years old, who begins to implement his plan to become the greatest villain in the world, and on his journey he encounters minions, but his scheme meets an unexpected curve that makes him realize something important about life.
Minions: The Rise of Gru is the fifth film in the series of films that began in 2010 with the movie Despicable Me.
The film is directed by Kyle balda, director of BAFTA-nominated Minions and Despicable Me, Brad Ableson and Jonathan Del Val, and written by Brian Lynch, author of The Secret Life of Pets and Minions, Matthew Vogel, and Cinco Paul, author of the Despicable Me trilogy. and The Secret Life of Pets.
Famed comedy actor Steve Carell returns to reprise his role as Gru, and is joined by the likes of Jean-Claude Van Damme, Taraji P. Henson, Michelle Yeoh, Lucy Lawless, and Julie Andrews.