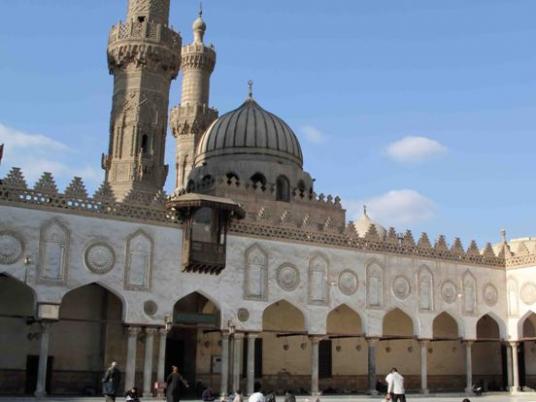 After months of debate and discussion across Egyptian society, Minister of Religious Endowments Mohamed Gomaa announced that the call to prayer emanating from the country's mosques five times per day will be unified.
The announcement means that instead of each mosque doing their independent call to prayer, one "muathen" (caller to prayer) will be chosen to perform the act. His voice will then be replicated with synchronization to all other mosques.
Currently, each mosque has its own muathen who begin the call to prayer seconds apart, overlapping but not synchronizing.
Many parliamentarians and politicians announced their refusal to the unification, agreeing it takes away from the spirituality of the prayer call.
MP Omar Hamroush, Secretary of the Religious Committee, voiced his refusal of the decision, explaining that people in different regions of Egypt are already used to their respective callers to prayer, and therefore "it is not acceptable to force them to hear a unified adhan under any justification."
"I'm afraid that this decision may eventually lead to killing the spirit of the adhan in the Egyptian people," said head of Parliament's Religious and Endowments Affairs Committee, Shoukry el-Gendy.
Earlier this year, actress Shereen Reda attacked the voices of some prayer callers, calling their voices "animal sounds"  causing outrage.
Before that, former Minister of Religious Affairs Mahmoud Zaqzouq voiced the unification idea but was attacked by Parliament.
Surprisingly, Al-Azhar backed Reda saying the actress had her heart in the right place but could not express her point correctly.