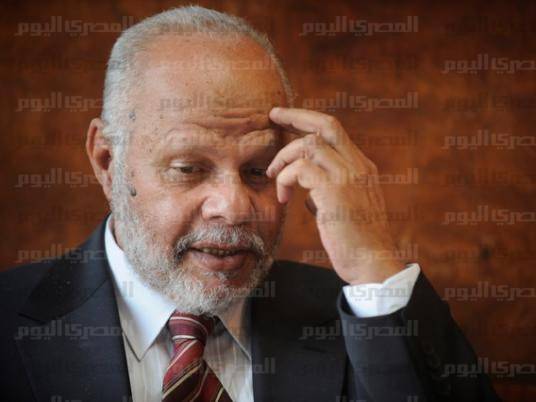 Ethiopia's decision to divert the course of the Blue Nile is not an indication that Egypt has given its blessing to the construction of the Renaissance Dam, Minister of Irrigation Mohamed Bahaa Eddin has said.
"We are still waiting to read the tripartite committee's report," Eddin added.
The committee, made up of experts from Egypt, Sudan and Ethiopia, held its final meeting on Tuesday, in preparation of publishing a report on the repercussions construction of the dam will have.
In a statement issued on its official website, the ministry said that the process of diverting the course of the river at the construction site is a necessity that should not affect the flow of water.
"In principle, we do not approve of any project that negatively affects the current flow of water," the minister said.
Farmers' complaints regarding the shortage of water demonstrate that Egypt needs every single drop of water, he added.
He also said that while Egypt does not oppose the development projects of its neighbors upstream, it insists that the interests of the countries downstream, Egypt and Sudan, be respected and honored.
Egypt already has plans in place to cope with any of the findings the technical committee might come up with, he said.
The official spokesperson for the Ethiopian government had said earlier on Tuesday that the process of diverting the course of the Blue Nile, starting later that day, would facilitate construction of the dam, adding that the normal flow of water would be restored soon thereafter.