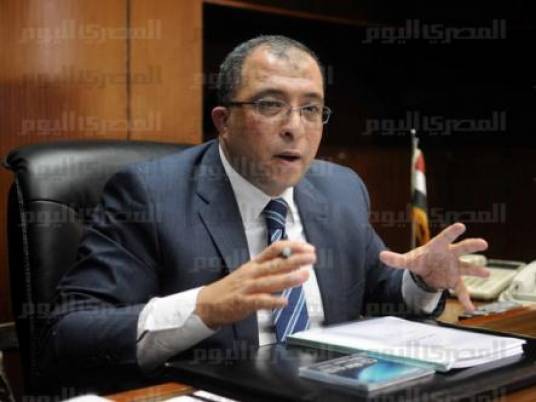 Egypt wants to attract foreign direct investments worth $60 billion and to get an average growth rate of 7 percent over the next four years, the country's planning minister said.
Ashraf al-Arabi also said Egypt was targeting lowering unemployment — now at about 13 percent — to below 10 percent over the coming four years.
Egypt is gearing up for a much-heralded investment conference in Sharm el-Sheikh later this week. It hopes to attract billions of dollars in investments to lift the economy, which has been battered by four years of turmoil since the 2011 uprising that toppled then-president Hosni Mubarak.
"We're targeting foreign direct investments worth $60 billion starting from 2015/16 to the end of 2018/19," Arabi told Reuters in an interview that took place on Saturday.
"Targeting an average 7 percent growth rate over four years means reaching 10 percent in 2018/19 and this is a big challenge but we are working on it. We're working on decreasing the budget deficit to below 10 percent in the same period, as well as the unemployment rate to below 10 percent," he said.
Arabi said the government had finished work on a new electricity law that will open the door to private sector investment in the new and renewable energy sector. He expected the law to be issued – by President Abdel Fattah al-Sisi – within this month.
Arabi also said the government had completed work on a new civil service law, that gives public sector employees the option to retire at 55 instead of 60 without losing any benefits. He said the law had not been changed since 1978.
Egypt suffers from a bloated state bureaucracy, with over 6 million employees.