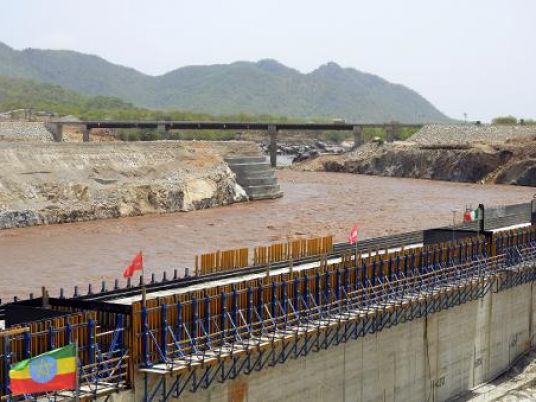 The Ministry of Water Resources and Irrigation said on Monday evening that the negotiations in Addis Ababa over the Renaissance Dam crisis between Ethiopia, Egypt and Sudan had failed as the "Ethiopian government did not respond to the Egyptian proposals and insisted on its position."
The Ministry of Water Resources and Irrigation said in a statement after the end of the negotiations session between Egypt's delegation to with Ethiopian representatives that all the proposals made by Egypt to resolve the outstanding problems met were with unjustified resistance by the Ethiopian side, up to the point of obstinacy, which proved that the Ethiopian side was not giving sufficient attention and seriousness to solving the crisis.
Mohamed Abdel-Muttalib, Minister of Irrigation and Water Resources, said in a press statement that the Ethiopian side rejected compromises to bring the views closer and achieve mutual advantage to the Nile Basin countries.
Abdel Muttalib left Cairo at dawn on Monday heading a delegation to Addis Ababa meeting an invitation by the Ethiopian Minister of Water, Irrigation, and Energy Alemayehu Tigino.
The visit came to discuss sticking points about the Renaissance Dam project after the failure of a meeting that was held in the Sudanese capital Khartoum in last January.
Egypt and Sudan say the Renaissance Dam would affect both countries' shares of the Nile River water, specified in an agreement signed under the British occupation.
Ethiopia started procedures to construct the dam since 2011.
Edited translation from Al-Masry Al-Youm