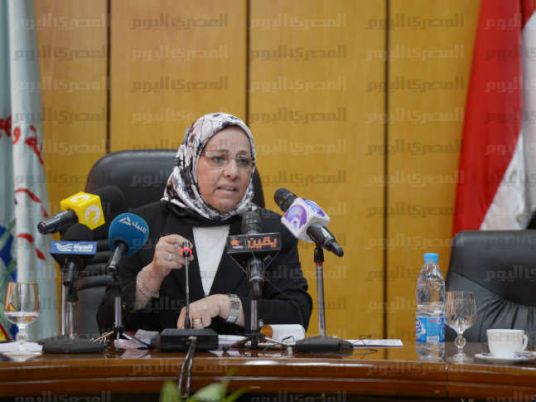 The Minister of Manpower and Immigration Nahed al-Ashry revealed that the number of unlicensed quarries operating in Egypt reaches about 80 percent of the total quarries and mines. She pointed out that the insured employment rate is only 10 percent.
Ashry said during her visit to Aswan on Monday the Ministry of Manpower was currently planning to protect workers in the field of mines and maintain the worker's minimum factors of security and occupational safety and health insurance.
Underground mining is more dangerous than surface mining, and costs huge amounts of money and also requires complex insurance measures to protect the workforce, Ashry mentioned.
Ashry signed a cooperation protocol with Aswan governor Major General Mostafa Yousry under which the ministry is committed to submitting data on job opportunities to the governor in a step that aims to lower unemployment rates and support community development and national security.
In return, Aswan governor is committed under the protocol to stimulate investments in the governorate to reduce unemployment rates and assist in the development of training centers.
There is cooperation between Aswan and Switzerland to provide 6500 job opportunities for both sexes at a cost of 5 million Swiss francs in the fields of fruits and vegetables, livestock, and fisheries through the international cooperation office of the Swiss Embassy in Cairo and CARE International, Yousry said.
Yousry pointed out that the General Authority for Industrial Development agreed on the establishment of the largest complex of phosphate fertilizers in Edfu on an area of five thousand acres.