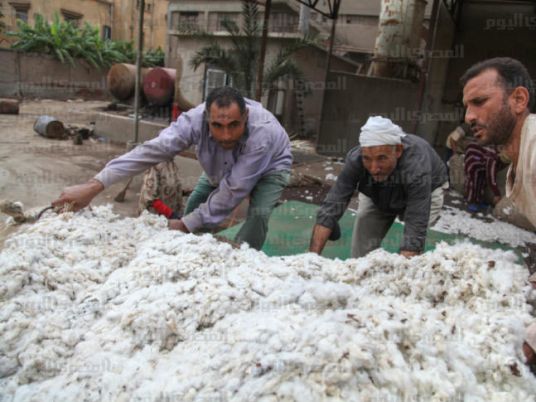 Egypt has announced an urgent plan for reviving the Egyptian cotton, the Minister of Agriculture, Adel al-Beltagi said in a statement .
First of all, cotton prices have been determined at EGP1,400/kantar and 1,250/kantar for North and Upper Egypt respectively, al-Beltagi added.
Meanwhile, new practices will be applied to cotton cultivation to guarantee the highest level of productivity and best prices.
The plan includes using seeds only approved from the Ministry, optimal use of water, and cultivation of cotton will not be allowed after 31 April in the next season.
In addition, a state entity will determine the destinations where cotton is supplied and pay the determined prices for it.
On a related note, there are calls raised for seizure of imports until all local cotton is sold.
It is worth mentioning that last season, local spindles refused to buy local cotton due to its low quality which resulted in an accumulated inventory of 150K kantar.