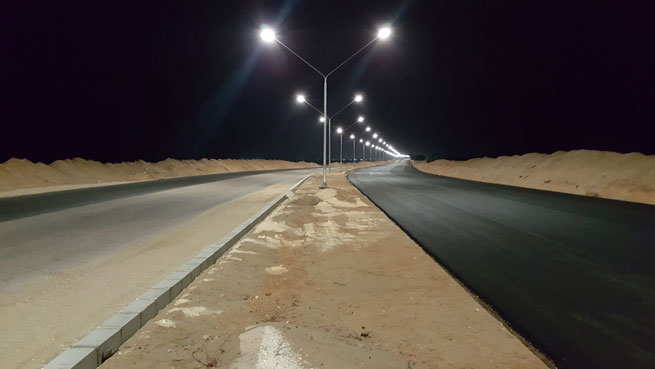 The Ministry of Finance stated on Sunday that a disbursement of LE 1.5 billion will finance the first and second phases of a plan to install new energy-conserving headlights to replace the current ones in Egypt's streets.
The ministry added that the Ministries of Local Development and Electricity cooperated with the Arab Organization for Industrialization to install 2.5 million headlights and 64 thousands controlling units, which in total will cost LE2 billion, to accurately measure the amount of energy used in general lighting.
The ministry also pointed out that the project is implemented according to specific schedule and funds, and 25 percent of the costs of each stage are paid as down payment at the beginning of the work and then 55 percent are paid in monthly payments at the delivery. The remaining 20 percent are paid immediately after the installation, examination and receipt.
Head of the budget sector at Ministry of Local Administration Abdel Aziz Tantawi pointed out that the project aims to reduce public spending, save the energy consumption used in lighting the streets and provide the lighting suitable for the safety of pedestrians and cars in the streets.
Edited translation from Al-Masry Al-Youm