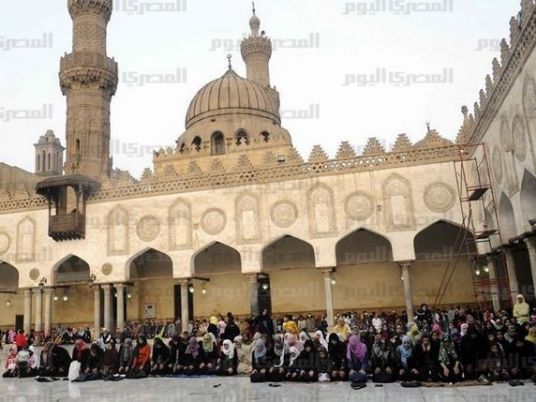 The Endowments Ministry has raised observers' ire with its plans to install monitoring cams at mosques, the latest measure in a broader strategy to combat extremist thought.
Since the ouster of the Muslim Brotherhood's government in 2013, the ministry has embarked on a scheme that has seen unlicensed imams sympathizing with the Brotherhood banned and religious sermons unified and dictated to ensure there is no chance for religiously-worded instigation against the government.
Speaking to German TV network Deutsche Welle's Arabic website, Egyptian journalist and author Fahmy Huweidy said the decision could, instead, stoke extremism rather than eradicate it.
"That decision will not help neither combat terrorism nor modernize religious discourse as said by the Endowments Minister," he said. "It gives a strong impression that the state is fighting religiousness," he added, warning that such measures will "shift discourse from platforms to underground", as he put it.
Huweidy accused Endowments Minister Mohamed Mokhtar Gomaa of "acting as a policeman".
Hafez Abu Saada, a member at the National Council for Human Rights, said the measure was taken for sheer security considerations. Speaking to Al-Nahar satellite channel two weeks ago, Abu Saada said the decision would "empty mosques of frequenters due to security surveillance".
He said that given anti-discrimination stipulations in the constitution, a similar step should be equally done with churches.
The Endowments Ministry had denied the cameras were to be installed to monitor the congregations, but rather to protect alms boxes against theft as well as to preempt terrorist activities.