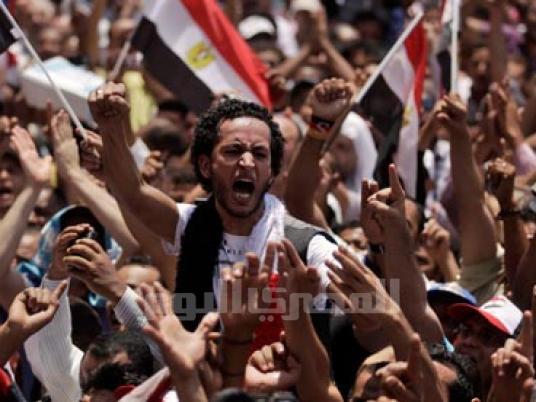 Misr International University will not resume classes until students end their sit-in and repair the damages they caused, said Hamdy Hassan, the university's vice president.
"The students want to impose impossible conditions," Hassan said. "I hope the Higher Education Ministry can resolve the problem."
Last week, clashes broke out between students and guards at the university, leaving dozens injured.
The clashes came amid students' continuing sit-in to protest the university's decision to dismiss students who had called for safety measures to be implemented on the road next to the university.
The university's administration has also canceled classes and educational activities since Tuesday.
The students plan to hold a news conference Monday to discuss the situation.
Pharmacy and dentistry students at Ain Shams University held a silent vigil Monday in solidarity with the MIU students, while representatives of 12 student movements of public and private universities joined the MIU students for support.