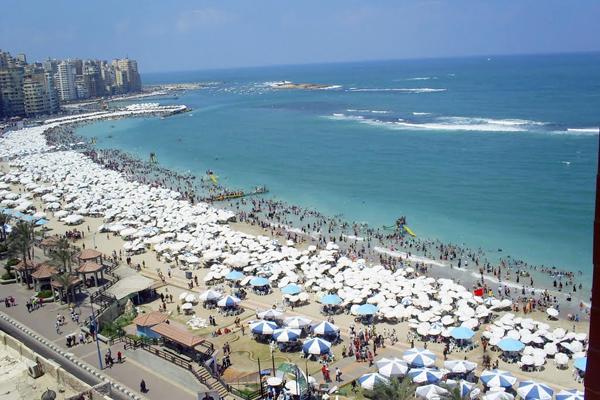 The Egyptian Meteorological Authority (EMA) has anticipated moderate temperatures in the north coasts, moderately hot in Lower Egypt and Cairo, while Upper Egypt will be very hot.
Mist will affect visibility during early hours of the morning in the country's northern parts. Low and medium cloud cover will appear over the north coast.
Wind is expected to be mostly northwesterly and moderate in strength. It will be active in South Sinai, the Red Sea and the Gulf of Suez, possibly disrupting navigation.
Wave heights will range between 1 to 1.5 meters in the Mediterranean Sea, and between 2 to 2.5 meters in the Red Sea. Surface wind is expected to be northwesterly in both seas.
Maximum temperatures predicted for Wednesday are as follows Cairo: 31 C, Alexandria: 28 C, Qena 39 C, Luxor: 40 C and Aswan: 41C.