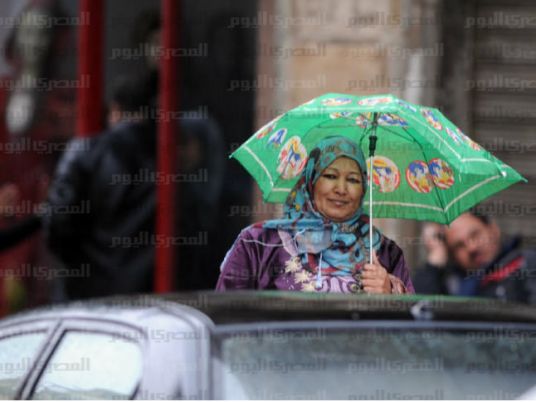 The Egyptian Meteorological Authority is expecting a slightly cold weather on Friday on the north coast, moderate in Lower Egypt, Cairo, and northern Upper Egypt. The temperature will be moderate during the day in Upper Egypt and cold at night.
Low and medium clouds are expected on the north coast.
Light mist is expected to affect visibility on north coast, Lower Egypt, Cairo, and the Suez Canal cities, the authority mentioned in a statement on Thursday.
Winds will be northewesterly and will range between light to moderate. Maritime traffic might be disrupted in the Suez Gulf and the Red Sea.
Waves in the Mediterranean and the Red Sea will be between 2-3 meters high, with northwesterly surface winds.
The temperature forecast in Cairo for Friday, according to the Egyptian Meteorological Authority website, shows 30C during the day and a 15C at night. In Alexandria, the highest temperature will be 26C with a low of 16C, Hurghada will have a high of 33C and a low of 18C, Sharm el-Sheikh – 32C and 23C, Luxor – 37C and – 18C, while Aswan will have one of the hottest days throughout the country at a high of 37C and a low of 20C. Marsa Alam will see a high of 32C and a low of 20C.
Edited translation from MENA