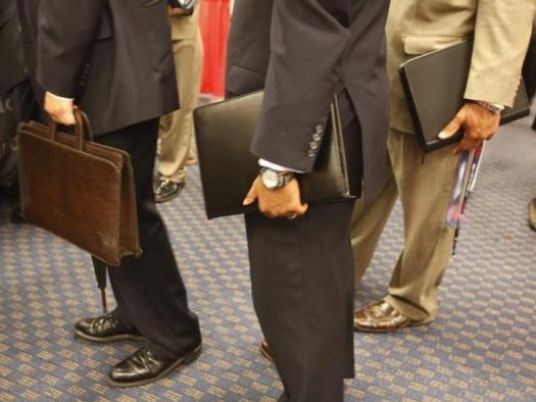 According to a fall 2014 report from the US Department of Labor, more American workers are on the move than ever before.
The report states that 2.8 million people quit their jobs last September — the highest number since April of 2008. In addition, another 1.6 million workers left their jobs due to layoffs and terminations. That means nearly 4.5 million workers were faced with a very important question — what is the best way to leave a job?
Whether you're terminated, downsized or leave on your own accord, there are many ways to ensure a graceful exit and to employ proper protocol when leaving your present position.
Regardless of the circumstances, these measures will not only keep your reputation intact but they can also help you chart a polished and professional exit strategy.
Be honest about why you are leaving. If you need a change, a more positive work environment, an increase in salary or you simply need a new career challenge, be honest about why you are leaving. If your company gives exit interviews, you can also offer feedback on ways to enhance working conditions.
Keep it positive. Think of the good things you have done for the company and what you have learned from them. Stay positive about your departure and don't whine or complain about your boss or co-workers because you never know when a former colleague may be in a position to help or hinder your career in the future.
Give good notice. Although a two weeks' notice is the accepted standard when leaving a job, be sensitive about the timing of your transition. Could you stay longer to assist in training your replacement? Will you leave the company in a bind? You can also help your employer with the transition in such ways as creating a folder with your most up to date documents and a list of upcoming deadlines and projects.
Keeping things private. You've no doubt heard about over the top ways that disgruntled or combative employees have left their jobs in very public ways — but these are not stories to emulate. First and foremost, you should refrain from sharing the news of your impending exit on social media.
If you've found a new position, only share the news with the appropriate supervisor and refrain from sharing the news with coworkers or friends. Even if you were terminated or left under harsh circumstances, take the high road when discussing your tenure with a former employer. With many employers now checking social media postings as part of background checks, it's best to stay above board both on and offline.
Don't steal. It may seem obvious, but many employees think that when leaving a job, it's harmless to keep a few mementos. However, this sort of behavior can be interpreted as theft.
Before you leave a position, be sure to return all flash drives, electronic equipment such as laptops, tablets, cell phones, office/desk keys and other company owned items. Also, don't collect the company's client list or intellectual property for your own personal use. You may be in violation of a "non-compete" agreement and could face legal action.
Finish the job you started. As you begin the final countdown to your last day on the job, you may be tempted to cut corners, take extra long lunches or leave an unfinished project for your eventual replacement.
However, adopting this type of "short timer" attitude can alienate your coworkers, people who you may hope to remain socially connected to in the future. By remaining an active member of the team, you will ensure your reputation remains intact long after you clock out for the final time.