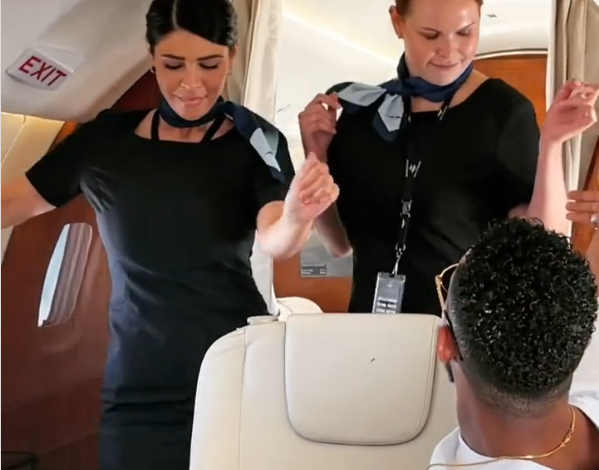 Egyptian actor and Shaabi singer Mohamed Ramadan uploaded a new video of him dancing with two flight attendants a private plane.
View this post on Instagram
The previous clip of Ramadan with the two hosts received more than 3.6 million views on his Instagram alone, with over 10,000 comments.
In a separate post, Ramadan posted a photo with Wassim Sal Slaiby from Gouna resort in Egypt, commenting: "Get ready, me and my brother (Wassim Sal Salibi)," without providing any additional details.
View this post on Instagram