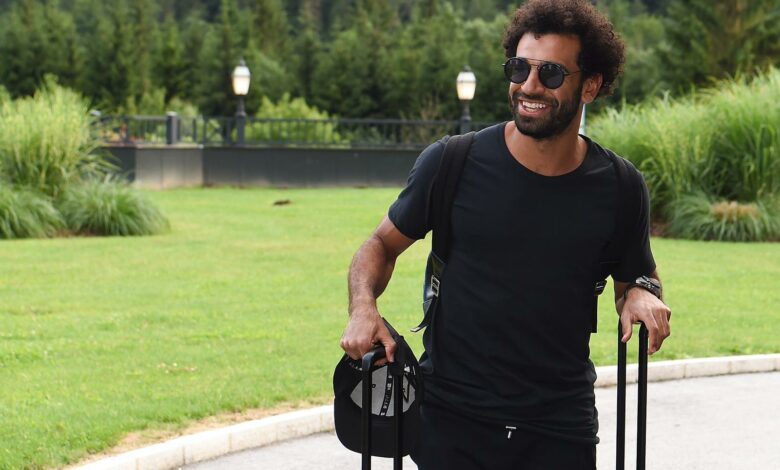 The Egyptian international Mohamed Salah left Cairo heading to Dubai on Monday for a short vacation before returning to resume training with Liverpool FC in preparation for his match against Brighton, in the 9th round of the English Premier League.
This came after the Portuguese, Rui Vitória, coach of the Egyptian national team, decided to exclude him from the current camp of the Pharaohs in preparation for a friendly match against Liberia, in order to give him a rest, as well as the duo Mostafa Mohamed, the striker of the French Nantes, and Ahmed Fattouh, the player of Zamalek.
Mohamed Salah participated in the first friendly match for the Egyptian national team against Niger (3-0), and the Liverpool wing scored two goals for the Pharaohs, while his colleague Mostafa Mohamed scored the other goal.
Reports indicated that Jürgen Klopp, the coach of Liverpool FC, had asked Mohamed Salah to join the Reds' training early in order to prepare for his next match against Brighton.