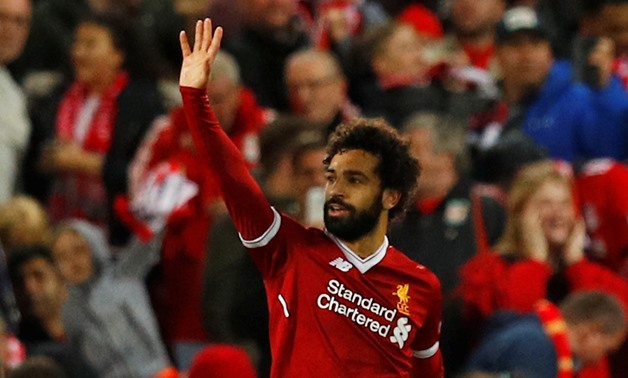 Mohamed Salah has not been included in this year's Professional Footballers' Association (PFA)'s Player List, a surprising decision given that he is one of the premier league's top scorers with 19 goals so far.
Snatching the title of the PFA Player for 2017/2018 after breaking the record with his league of 32 goals among 44 in the whole season, Salah's exclusion from this year's nominees serves as a real head-scratcher.
Numerous reds fans were disappointed with Salah's name not being on the list.
"No Salah for PFA Player of The Year loool," one fan tweeted, as another said:  "A certain Eden Hazard is on the list for the PFA player of the year, but there is no Salah, Hmmm, what does that say?"
Another said that although his performance this season wasn't as good as last year, Salah played better than Mane whose name was still included in the list.
Competitors from Liverpool and Manchester City dominate the list including Virgil van Dijk, Sadio Mane, Eden Hazard, Bernardo Silva and Raheem Sterling.
90min said that Salah is still one of the best players in the world even if he didn't get on the list, highlighting his goals that were scored under crunch circumstances. Thanks to Salah, who sent Liverpool back on the top of the league's list, Liverpool now is likely to win the title for the first time in 29 years.
Despite fears that Salah suffered a decline at the beginning of this season, The National's sports section displayed two statistics proving that Salah is still on the top of his game. His shooting accuracy is at 43 percent this season after being 47 percent the last season, which is only a marginal drop, and this season he  averaging in the "big chances created" 0.4 per match compared to 0.33 last season.
Liverpool coach Jürgen Klopp on the other hand said that van Dijk had an outstanding performance this year, indicating that van Dijk truly deserves to win and saying that he would be disappointed if he did not.
The winners, voted by the PFA's board members, will be announced on April 28.