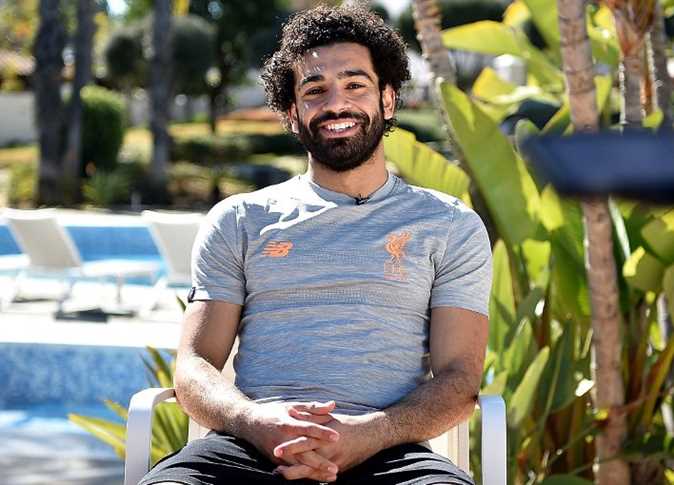 Egyptian international and Liverpool striker Mohamed Salah posted photograph of him holding a book titled "Scouse English", raising interest about what new skill he's trying to learn, according to Sky News Arabia.
Salah's photo, which was published on Facebook, Twitter and Instagram on Friday night, piqued his follower's curiosity as they wondered what "Scouse English" is.
"Scouse English" refers to the English accent of Liverpool's Merseyside county; Salah showed an interest in learning the dialect of his city's team, even during his busy training schedule and preparation for football matches.
In the photo, Salah is shown holding the book in concentration, enclosing a comment on Liverpool's accent saying, "There's definitely similarities."
The people of Liverpool speak English, but the way it is spoken differs in many in terms of accent and places of articulation, with the British dubbing it as "Scouse English".
The picture gathered quite some attention, amassing hundreds of thousands of likes in mere hours.
Salah used to share his diary on Instagram, and recently published an unprecedented photo with his daughter Makkah celebrating her birthday.
Edited translation from Al-Masry Al-Youm