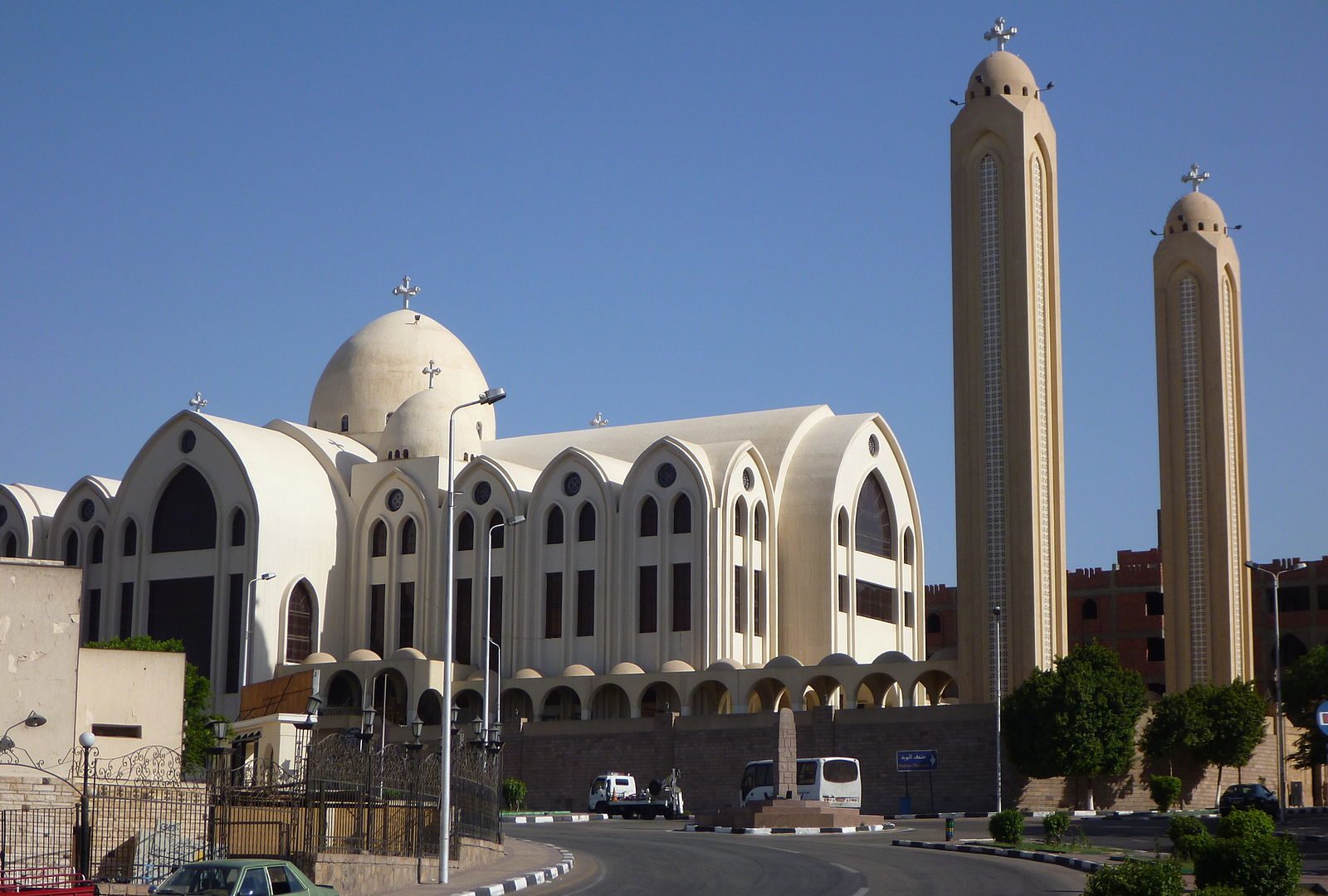 Assiut police intensified investigations on Wednesday, on the death of monk Zenon al-Maqary, from Assiut's Muharraq Monastery.
Maqary, a previous monk at the Monastery of Saint Macarius the Great, also known as Dayr Abu Maqar, died upon arrival at St. Maria Hospital in Assiut after he felt severe fatigue and pain in the abdomen.
Maqary was transferred upon a papal decree in August, from Saint Macarius Monastery in Wadi al-Natroun, beside five other monks, after the murder of Bishop Epiphanius at the monastery.
According to investigations, Maqary suffered a bad psychological state and avoided people one week ago. The deceased monk took a poisoning medicine used to counter mites, investigations stated.
Security sources said upon anonymity that the criminal investigation police seized surveillance cameras at the Muharraq monastery and summoned for interrogations workers at the monastery who dealt with the monk before his death.
Deputy head of Muharraq Monastery priest Maximus ruled out that Maqary may have committed suicide, adding that his relation with people at the monastery has been normal since he was transferred there one month and a half ago. He added the Church requested an autopsy for the deceased's body to find out the reason behind his death.
Maqary suffered from fatigue at 1 am on Wednesday and was transferred to hospital where he died, Maximus said.
The Coptic Orthodox Church officially announced in a statement on Wednesday the death of Maqary, adding that he was transferred to Saint Maria Hospital in Assiut after a sudden severe illness.
The statement added that prosecutors initiated an investigation into the incident.
The Monasteries Affairs Committee of the Holy Synod transferred six monks on August 25 from the Saint Macarius Monastery to six other monasteries, following interrogations with a number of monks, with the aim of restoring the monastic life order after the murder of Bishop Epiphanius.
Four bishops interrogated 19 monks from the Saint Macarius Monastery, which ended with the transfer of six monks from the monastery of different ages, including Maqary who was transferred to the Muharraq Monastery in Assiut.
The six monks were transferred to the Monastery of Baramus and the Monastery of al-Suryan in Wadi al-Natroun, Saint Mina Monastery in Mariut, the Monastery of the Holy Virgin Mary (Muharraq Monastery) in Assiut, the Malak (Archangel) Saint Michael Monastery in Sohag, and the Saint Mina Hanging Coptic Orthodox Monastery (al-Muallaq) in Assiut.
Bishop Epiphanius was found dead in front of his monastic cell at the Saint Macarius Monastery, Wadi al-Natroun. Monks at the scene immediately notified al-Natroun police, who discovered that the Bishop had fractures in the back of his skull, leading to suspicion of murder.
Two suspected monks from the Saint Macarius Monastery, namely Ash'eyaa al-Makary and Faltaous al-Makary were referred to a criminal trial over the murder.
The dead monk Zenon al-Maqary was the confession priest of Ash'eyaa.
Edited translation from Al-Masry Al-Youm.