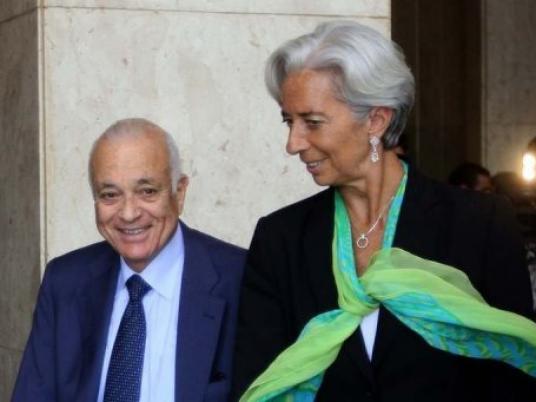 Ratings agency Moody's cut Egypt's credit rating on Tuesday, citing doubts about its ability to secure International Monetary Fund support and the economic impact of a new round of political unrest.
The rating agency also cited a further weakening in Egypt's external payments position given a large drop in foreign exchange reserves in January as the country battles to stave off a currency crisis.
The central bank has said that these fell to $13.6 billion in January, below the $15 billion level needed to cover three months worth of imports.
It said the escalation of civil unrest two years after the ousting of President Hosni Mubarak was the main factor behind the downgrade.
"The polarization and divide between the democratically elected government and those in opposition appears to be deepening, thereby casting doubt over the government's ability to govern effectively, restore social stability and avert a worsening of the already severe economic disruptions," the agency said.
Moody's pointed to the declaration of the state of emergency in Ismailia, Suez and Port Said following violence last month in its statement.
It also said that there was "continued uncertainty surrounding the Egyptian government's ability to secure financial support" from the IMF.
The Egyptian government in December postponed final ratification of a $4.8 billion loan agreement with the IMF because of political unrest in the country at the time.
The money would help it stem further trouble on foreign exchange markets where the central bank has been struggling to halt or at least slow the fall of Egypt's pound for months.