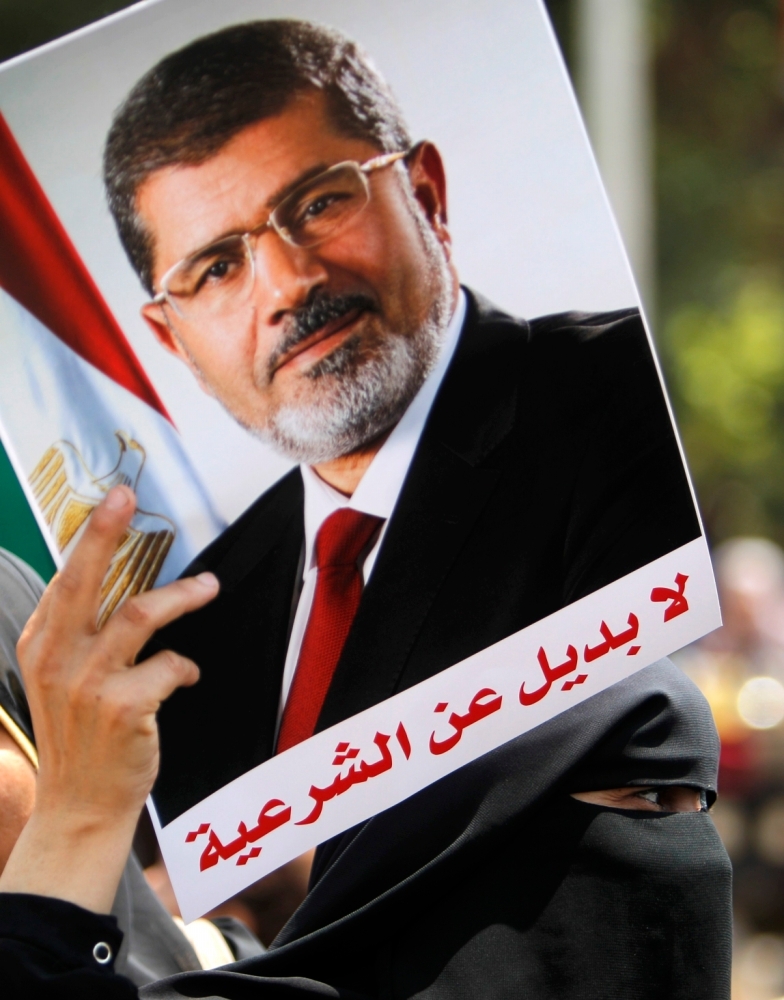 Yasser Haddara, Assistant to President Mohamed Morsy said the president is still performing his work at the Republican Guards House, but "it is not clear if he has the freedom to leave or not," Reuters reported on Wednesday
"Morsy's message to all Egyptians is to peacefully resist the military coup and not to use violence," he added.
No communication took place between Morsy and the High Commands of the Armed Forces on Wednesday, according to Haddara.
Morsy had posted earlier on his official Facebook page that the assault on constitutional legitimacy threatened to derail democratic practices.
It also threatens the freedom of expression Egypt has experienced since the revolution, because legitimacy is the sole guarantor of stability.
Morsy reiterated his proposal of establishing a road map that would "form a coalition government that runs the upcoming parliamentary elections and form an independent committee for the constitutional amendments to be presented to the next parliament."
Edited translation from Reuters