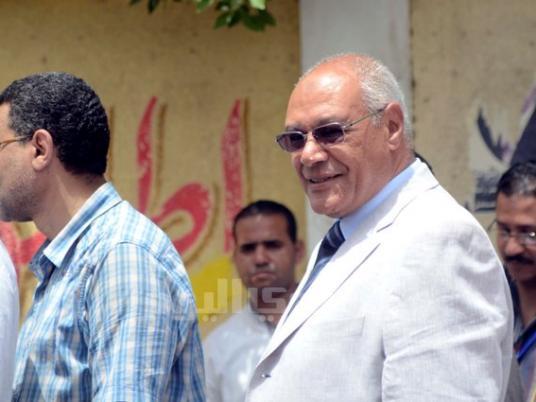 Former presidential hopeful Mohamed Selim al-Awa, who is heading a defense team for deposed President Mohamed Morsy, has said that just five of 50 entry permits for judicial officials have been granted to defense lawyers.
The defense team is due to represent Morsy as he stands trial on charges of inciting the murder of protesters outside the Ettehadiya presidential palace in December 2012.
Cairo Criminal Court, held at the Police Academy in south Cairo, is currently holding the former leader's trial.
Another 14 defendants, including presidential staff, as well as Muslim Brotherhood and Freedom and Justice Party leaders are also scheduled to stand trial.
"It is sad that defense lawyers applied for 50 permits and only got five," Awa said, asking the appeals court to provide safeguards for all lawyers to attend all future sessions.
Mohamed al-Damaty, spokesperson for the defense team, told Al-Masry Al-Youm that the lawyers were deeply "disappointed" about not getting permits and for the decision to change the location of the trial.
The trial was previously planned to be held at a police institute in Tora, south of Cairo.
Damaty said that the measure could annul the trial should defendants reject lawyers appointed by court officials. He also complainted that security officials outside the court made lawyers leave their cars far from court premises and walk to the courtroom.
Damaty denied the defense team had coordinated with foreign lawyers or international rights groups.
He said they plan to first sit with Morsy and see whether he would like to defend himself, as was previously reported in the run-up to the trial.
Asked about a potential verdict, Damaty said he fears that the court may summarily convict Morsy, preventing him from any attempt to defend his legitimacy as elected president. He said Morsy's legal position is "very strong," adding that if the former president is tried according to Article 152 of the Constitution – relating to the trial of a president of the republic – that position could be strengthened further.
Edited translation from Al-Masry Al-Youm